ART joins MUNER (Motorvehicle University of Emilia-Romagna)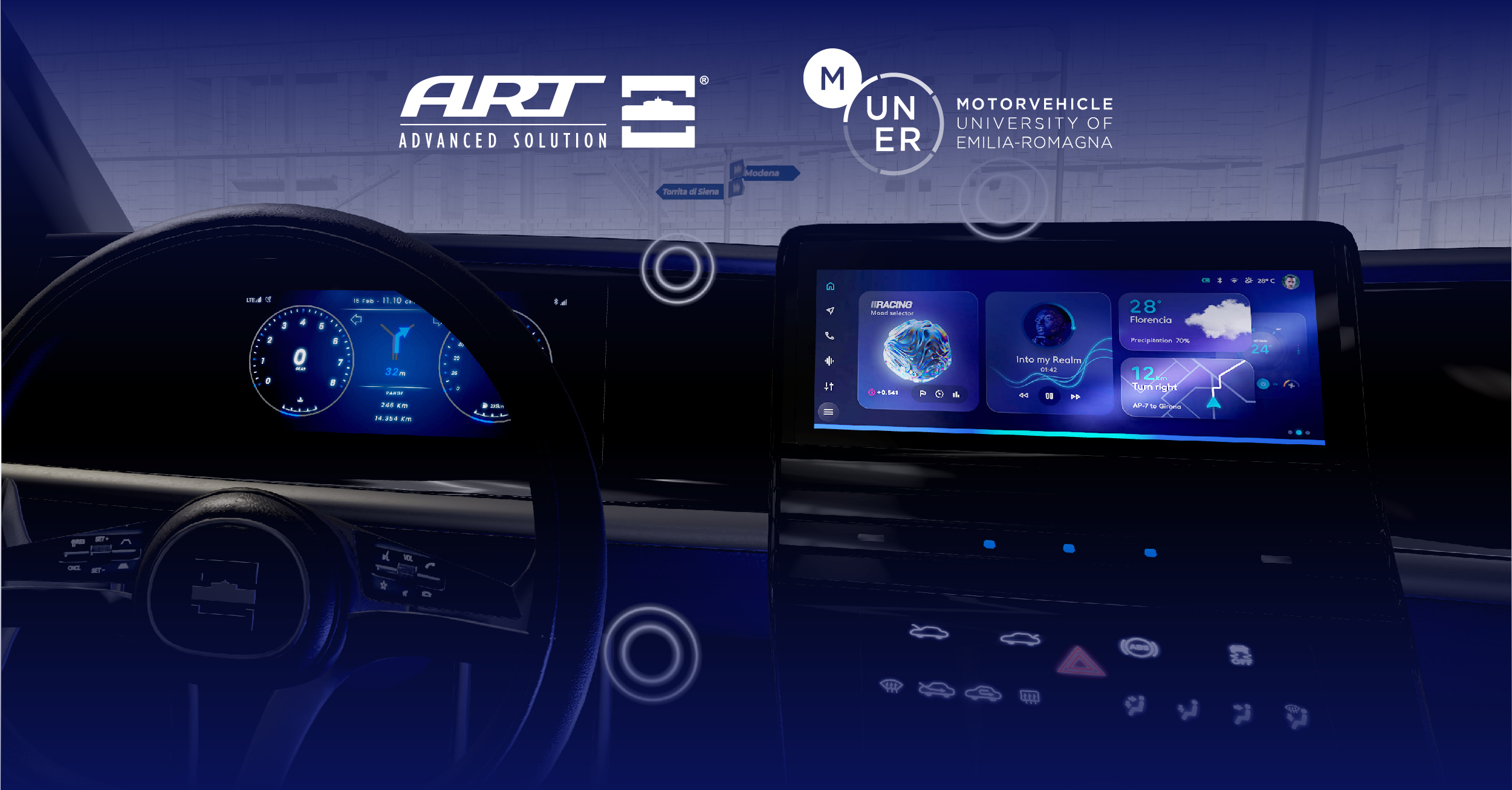 Modena/Passignano ST – ART joins MUNER (Motorvehicle University of Emilia-Romagna) as an ordinary member, with the intention of actively contributing to the development of mobility of the future.
MUNER was founded in 2017 by the four Emilia-Romagna universities together with some of the world's most prestigious companies in the automotive sector, thanks to the fundamental support of the Emilia-Romagna Region. Under this project, companies and universities provide students with know-how and cutting-edge technologies so as to train future engineers capable of competing in the job market by designing road and racing vehicles, efficient and sustainable propulsion systems, solutions for smart functions, and production facilities for smart factories.
Ing. Andrea Pontremoli, President of MUNER: It is always an achievement to enrich the network of companies that support MUNER and share its intent and vision.
The richness of a territory also lies in its ability to attract skills, as well as talent: networking with cutting-edge realities, such as ART-SPA, allows us to offer study paths that are increasingly targeted to the demands of the labor market, thanks to the interaction with new players that are becoming significant in the automotive world.
The entry of ART SPA among MUNER's ordinary partners marks another important step, and we are really happy to start this new journey together.
"From our headquarters in Umbria, we have been collaborating for over 20 years with the most prestigious companies in the Motor Valley, producing advanced e-cockpit and infotainment systems.  We combine skills and professionalism to innovate and produce high-tech systems capable of providing customized and unique solutions," said Francesco Ortix, CEO of ART "To be closer to our customers, in 2021 we opened an operational headquarters in Modena and today, thanks to this significant collaboration with MUNER, we intend to actively contribute to the training of tomorrow's young talents."
Alessandro Chini, professor at Unimore and Electronic Engineering for Intellinget Vehicle Program Coordinator: Having ART SPA among MUNER's regular partners is a great opportunity for enriching the formation of our current and future students. Their expertise in the development of high-tech systems for telemetry, storage, and data processing applications is a perfect match for MUNER teaching activities within the EEIV master's Degree program. This will surely increase the student's opportunity of gaining knowledge in electronics and communication systems based on a learning-by-doing approach making them ready to deal with the current and future automotive industry challenges.
"Joining MUNER is part of the activities that ART carries out through collaborations with the world of Universities and Research Institutions, aimed at fostering the exchange and sharing knowledge to stimulate innovation, entrepreneurship and creativity," added Anna Anchino, HR manager in ART , "With our expertise in software and automotive embedded systems, we can contribute to this important project both through the organization of seminars/workshops and by hosting students for company visits, internships and apprenticeships at our sites."
By joining MUNER, ART is inaugurating a new collaborative journey in the Motor Valley.  For a dynamic, fast-growing company like ART, this is a key piece that symbolizes its level of maturity and its sensitivity to the training of young people, who represent the future of our companies. 
The collaboration of ART in the creation of Pagani Utopia – Press Release
Passignano sul Trasimeno, September 2022
ART IS ONE OF THE TECHNICAL PARTNERS WHO HAVE COLLABORATED IN THE CREATION OF THE NEW HYPERCAR, PAGANI UTOPIA
The technical partnership between Pagani Automobili and ART is not just about innovation, but also about sharing values that go well beyond mere business: attention to the territory, to people and to the client, who is made to feel a central part of the project.
The city of Milan hosts the world launch of the new Hypercar, Pagani Utopia. The presentation took place under the banners of art and science, the guiding principles inspired by Leonardo da Vinci, a constant element at the basis of Pagani Automobili's creations.
The Pagani Utopia is the latest addition to the Pagani family and will be the last car of the brand to enjoy the legacy of the 864 hp twin-turbo 60° V12 engine, custom developed exclusively for Pagani by Mercedes-AMG. The Hypercar will also be available in a manual version for a mechanically pure driving experience.
Pagani Utopia has resulted in a partnership between Pagani and ART based on shared values, which has allowed the development of a state-of-the-art infotainment system tailored to the needs of Pagani and its customers. The infotainment system allows customers to enjoy an intuitive and high-tech driving experience, fully reflecting Pagani's vision.
Utopia's design stems from inspirations and stylistic insights from the past, recognizable in its evocative elements: volumes and iconic features, colours and materials inspired by the 1950s and 1960s. A car inspired by the past but looking to the future by defining timeless lines and shapes.
The result is at odds with current fashions: there are no screens, apart from the essential display in front of the driver, which nonetheless allows all the navigation, comfort, safety and entertainment functions to be exploited; this was a great challenge for ART, having to re-imagine the user experience and their interaction with infotainment, as there is no touch screen; a challenge that ART took up enthusiastically and professionally, working in concert with Pagani.
Thinking of and creating simple, clean and essential products is so often highly complicated, but the collaboration with a company with high skills and professionalism such as Pagani has allowed us to achieve a high-value product that will certainly stand the test of time.
About ART Spa
Founded in the early 2000s and based in the evocative Villa del Pischiello in Passignano sul Trasimeno, ART is today one of Italy's leading suppliers of connected infotainment systems and digital cockpits for luxury sports cars. ART combines skills and professionalism to innovate and produce systems with high technological content, thus providing customized and unique solutions.
The company counts among its customers the main Italian and international manufacturers of super sports cars, who recognize the Umbrian company's excellent technical and technological skills, combined with a very high level of customer care. With around 200 employees and a turnover of over 35 million Euros, ART represents a Made in Italy excellence capable of competing with the large multinational groups active in the sector.
About Pagani
The Italian company Horacio Pagani producing Hypercars is headquartered in San Cesario sul Panaro, Modena, the heart of the Motor Valley. Founded in 1998 by Horacio Pagani, originally from Casilda, a small town in the Argentine countryside, in a few years, it has established itself as a reference point for exclusive cars built around the wishes of customers, using highly technological materials such as carbon fiber and titanium.
The debut took place in 1999 at the Geneva International Motor Show with the Zonda model, followed in 2011 by Huayra. In 2022, the new model Pagani Utopia is writing a new chapter in the brand's history.
Fascinated by the myth of Leonardo Da Vinci, Horacio Pagani makes Leonardo's concept of "art and science" his guiding principle, a philosophy at the basis of each of his creations combining aesthetics and mechanics, form and function, craftsmanship and technological know-how giving life to unique Hypercars in the San Cesario Atelier. In addition to creating dream cars, Pagani offers its customers the "Pagani Officina" program: a series of services aimed at certifying the authenticity of the cars, their restoration and their maximum customisation.
The company employs over 170 people, 20 worldwide dealers and commercial offices in the United States and Hong Kong to be closer to international customers.
Contact us:
info@artgroup-spa.com
Motortec S.p.A. and an industrial partner acquire 100% of the capital of ART S.p.A. to support and sustain the company's planned growth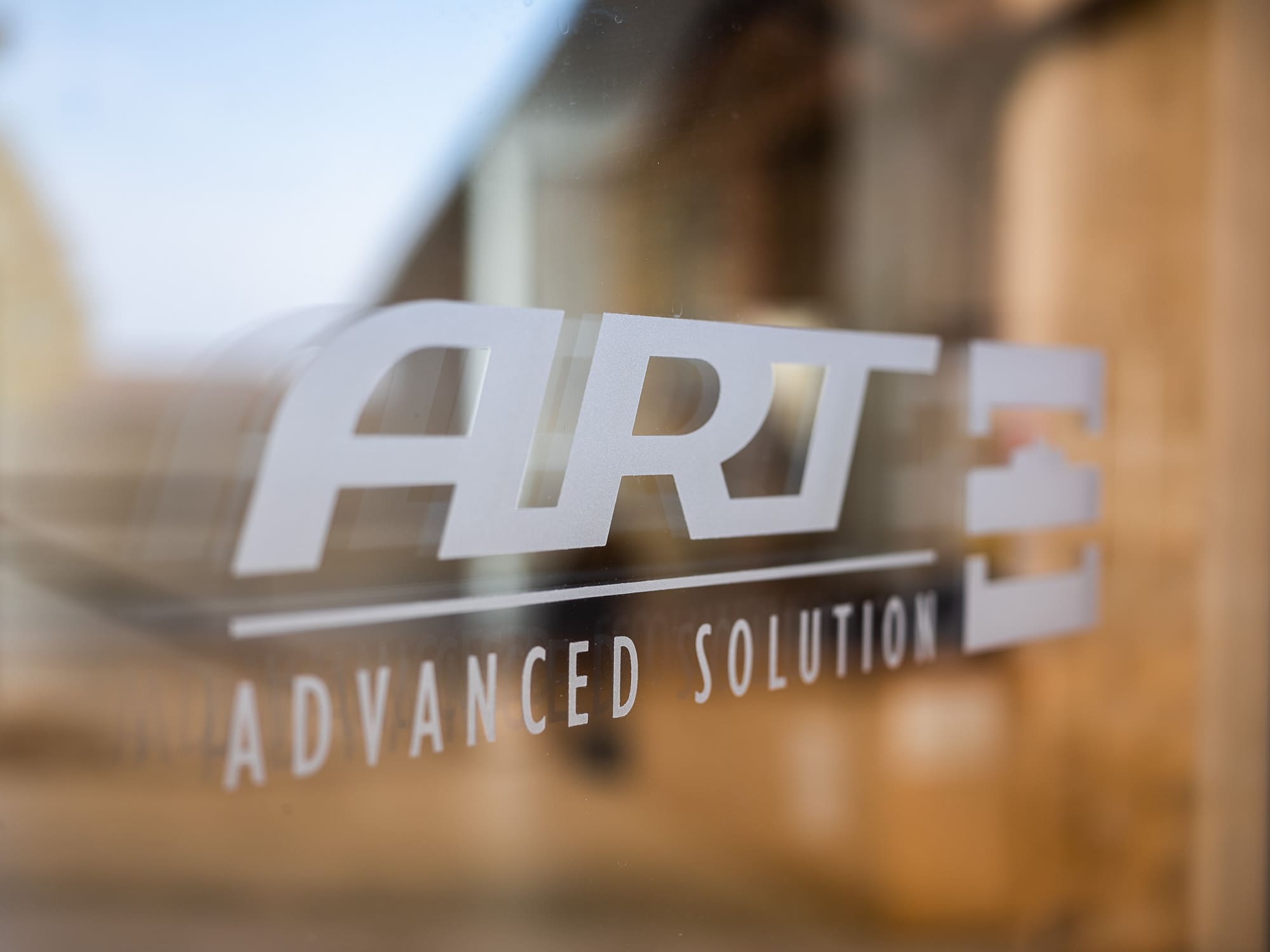 Passignano sul Trasimeno, 14 September 2022
ART, Italian leader in the supply of infotainment systems for luxury cars, looks to the future on the basis of the excellent results achieved in recent years and is strengthened by the entry of new partners, Motortec and Avio. The company's objective is to continue along its path of growth through the continuous development of cutting-edge technological solutions, confirming its position alongside the main manufacturers of luxury sports cars. At the same time, ART sold to Avio its participation in Temis, a company of the group which is active in the supply of services and products in the aerospace sector.
Motortec S.p.A., a private investment entity that is promoted by The Equity Club and counts among its participants some of Italy's leading entrepreneurial families and Mediobanca, is entering Art's capital with a 95% majority stake. The selling shareholders will then be reinvesting in the majority stakeholder, which will continue to support the company's development.
Avio S.p.A., an Italian aerospace company listed on the Euronext Star segment (ticker AVIO), is entering the company's capital as a minority shareholder with a 5% stake.
Founded in the early 2000s from the intuition of Giancarlo Luigetti, a historic figure in Italian motorsport, and based in the evocative Villa del Pischiello in Passignano sul Trasimeno, ART is today one of Italy's leading suppliers of connected infotainment systems and digital cockpits for luxury sports cars. ART combines skills and professionalism to innovate and produce systems with high technological content, thus providing customized and unique solutions.
The company counts among its customers the main Italian and international manufacturers of super sports cars, who recognize the Umbrian company's excellent technical and technological skills, combined with a very high level of customer care. With around 200 employees and a turnover of over 35 million Euros, ART represents a Made in Italy excellence capable of competing with the large multinational groups active in the sector.
Motortec and Avio will support ART in the next phase of growth, leveraging a number of clearly identified key factors such as (i) the backlog contracted with major customers, (ii) the entry of new customers thanks to the great product development work done in recent years, and (iii) the diversification of target markets by leveraging the company's technological expertise.
Francesco Ortix, ART's CEO, commented: "We are delighted to partner with Motortec and its management team and to embark on a new phase in the history of our company, continuing our path of growth and strengthening our skills. This important transaction puts us in the best position to address and achieve the goals we have set for the coming years and to continue to develop ART here in Umbria, in our Pischiello".
Roberto Ferraresi and Gianmarco Gandolfi, respectively Managing Director and Senior Partner of The Equity Club commented: "The investment in ART represents the seventh investment for The Equity Club and confirms our distinctive ability in scouting for Italian excellences with outstanding growth prospects. We are proud to start this journey with ART, supporting the company in its path of growth as well as in the expression of its full potential thanks to its high-tech skills and distinctive client focus".
Giancarlo Luigetti, who will hold the position of Honorary President, confirms his satisfaction for this important step undertaken by ART, which is functional to the growth of the company and of all those who, in over 10 years, have contributed to making ART a leader in its sector, and adds "we are very happy with this operation and know that we have identified the ideal partner to support the company in its next chapter of growth".
Eugenio Razelli, Enrico Loccioni, Roberto Ferraresi. Gianmarco Gandolfi and Alessandro Agosti are joining ART's board of directors, flanking the current directors Francesco Ortix, Alex Fattorini and Domenico Bordone.
Pedersoli Studio Legale, KPMG and De Candia Associati assisted Motortec in the legal, financial and tax aspects. Studio Legale Mazzi and Studio Legale Associato of the lawyers Marco Lodovichi and Nicolò Lodovichi acted as legal advisors to the selling shareholders, Studio Barbarisi e Associati and Studio Rossi Giuliani handled the tax aspects and DGPA & Co. handled the financial aspects. Grimaldi Studio Legale assisted Avio, which also availed itself of the in-house legal team, for the legal aspects. The notary activities related to the transaction were handled by Studio Notai Associati Ricci e Radaelli.
Contact us:
info@artgroup-spa.com
LIS system by ART improves the driving experience of Lamborghini Huracán Evo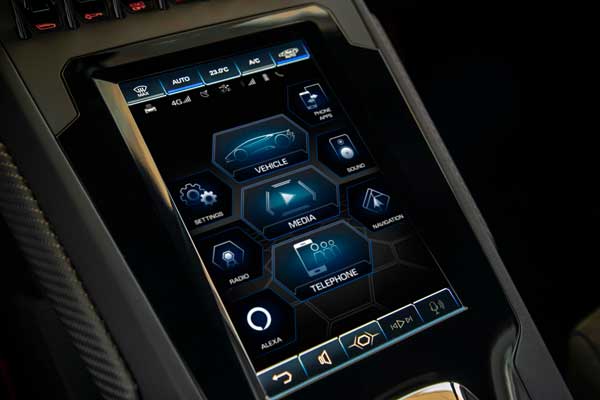 Technology, interconnectedness, diagnostics: LIS was designed by the Umbria-based company, leader in the production of high-performance electronical devices.
Passignano sul Trasimeno (PG), 31 March 2021 – A partnership devoted to innovation and a system of connected infotainment offering the most demanding drivers an immersive, intuitive and highly technological experience, which also maintains ease of use while driving.
ART, a company based in Umbria working towards the design of high-quality and high-performance electronical products in the automotive, aerospace, motorsport and railway sectors, is boosting Lamborghini's infotainment system with an important upgrade, which has been installed in the new Huracán EVO models since the beginning of 2021.
Lamborghini Infotainment System (LIS) offers passengers more flexibility and freedom in the management of centralized systems such as infotainment, navigation, comfort, safety and entertainment.
And that's not all: with its integrated Internet connectivity, LIS can offer new features to drivers, such as the gathering of car data, including IoT sensors, diagnostic services and user settings. Features for the monitoring of real-time traffic (Live Traffic), software updates and Amazon's personal assistant Alexa are also offered.
The integration of Alexa ensures an immersive experience within the vehicle, a key aspect in the near future. Cooperation with Amazon fuses an innovative vision with new tools and techniques, to make consumer experience increasingly rich and interactive.
With LIS system by Art, car owners improve their driving experience, being able to directly access all Amazon services using their voice profile. Drivers can also choose their favorite music, set their destination on the navigation system, set air conditioning temperatures, interior lightning and seat heating, make a phone call and much more.
These connected services are innovative and projected into the future, to satisfy the needs of the global automotive industry which looks to increasingly intelligent products on vehicles, to improve consumer comfort and safety.
With the new LIS system, OTA (Over The Air) software updates can be executed remotely by the OEM (Original Equipment Manufacturer), without the need to use after-sale service. This ensures a constant and punctual update in line with the functionality of the car.
The most important information about the state of the car are sent in real-time to a back-end cloud and the raw data are processed to give the user new services, from the monitoring of the vehicle to the speed warning, in addition to predictive maintenance as well as many other features.
Privacy of users is always taken into account, so that the owner of Lamborghini Huracán EVO can freely choose which features to use.
LIS can also be used on the racetrack, including a performance-oriented telemetry function, which offers the pilot an improved driving experience. Such as the possibility to record routes, maps, as well as video and audio of the race sessions. The pilot can also visualize live notifications about split-times and laps directly on the map, to analyze data and share it together with other results on dedicated apps.
ARTIST8 a new platform from ART, in the heart of the Pininfarina demonstrator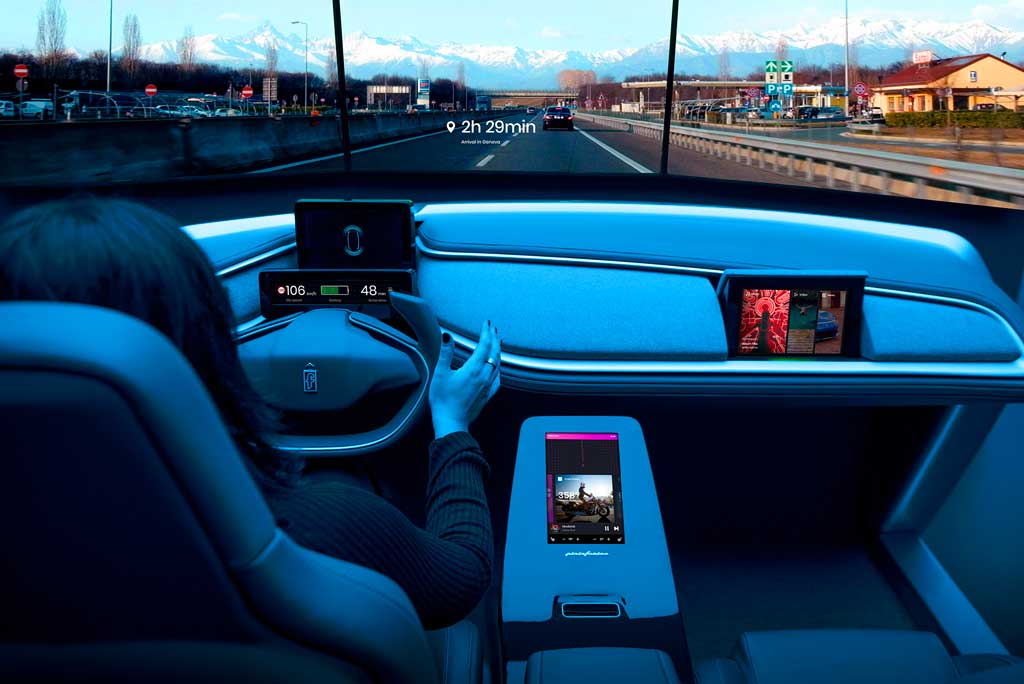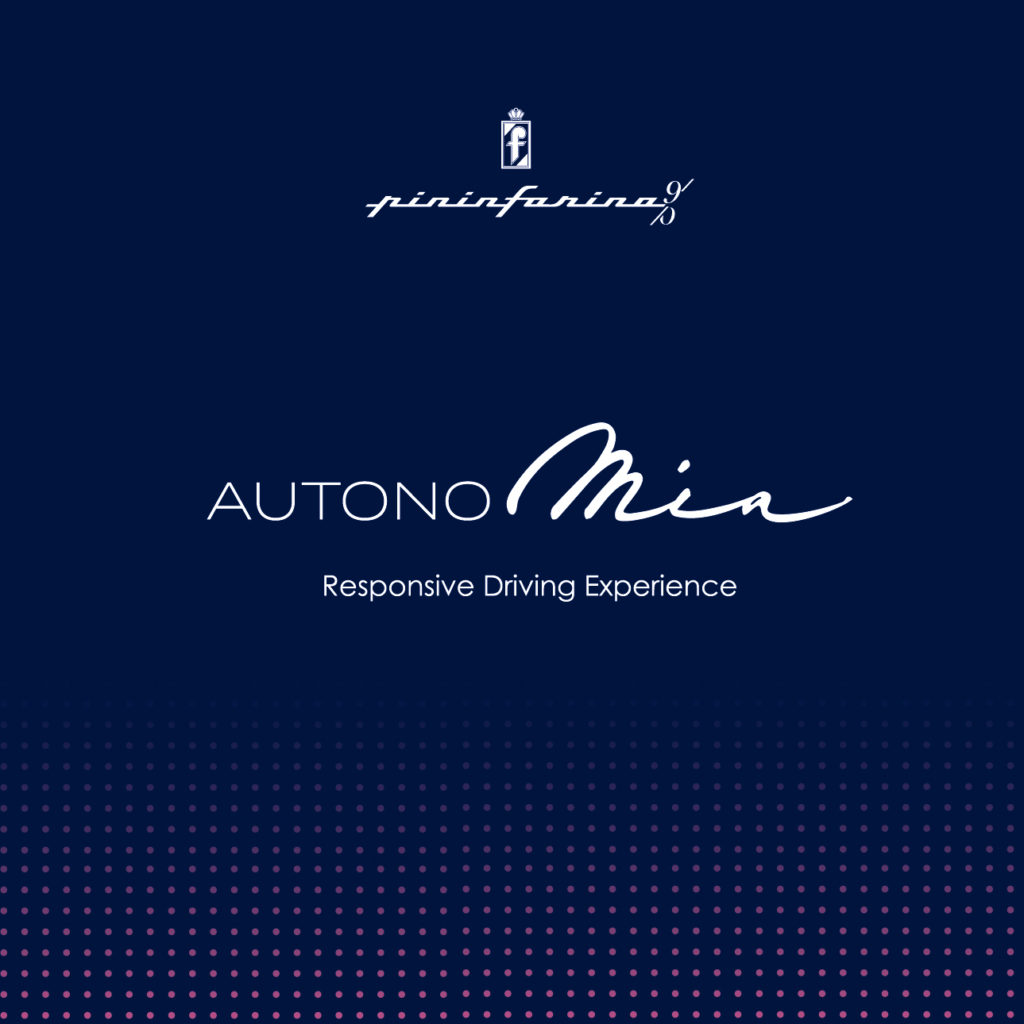 Infotainment has officially become a part of interior design: Pininfarina and ART have launched a joint, co-branded effort with the purpose of showing what experience users could expect to find in cars of the near future.

In Pininfarina's vision, the car will interact with passengers in an intuitive and natural way; it will be capable of perceiving the surrounding environment and will display the most important and critical information to the driver, so as to make the driver aware of what is happening. The
system will also be capable of partially or entirely taking over control from the driver and allowing for time to relax with new personalised and immersive vehicle systems.

ART has contributed to shape this vision: in the heart of the demonstrator we find ARTIST 8, the new platform from ART, available beginning in 2021. ARTIST8 offers flexibility and freedom in the management of vehicle systems that are in close contact with the driver or passengers, such as infotainment and instrumentation.

Thanks to ARTIST8, all these systems become part of a single electronic cockpit (e-cockpit).

The option to control up to 4 high resolution displays allows for a highly integrated user experience, capable of sharing information and moving content between systems that are usually born as separate entities.
Centralising of functionality in a single system also allows for reduction of the number of control units on the vehicle, reducing weight and cost, as well as usage of space.
Technologies selected by ART to build ARTIST8 allow for the development of this content while respecting the norms of functional safety and cybersecurity required by the automotive industry.
Finally, the platform is provided with a framework software that allows all
principal functionalities of modern infotainment systems and instrumentation straight out of the box.

ARTIST8 therefore is configured as an industrial product with an extremely high level of personalisation, which allows car manufacturers to concentrate on those elements that differentiate them from others, while also allowing for an added value towards their customers, without wasting time and resources in an attempt to "reinvent the wheel."
Download ART official press release
08 Mar 2019
EventsNewsPress reviewVideo
eCockpit innovative solution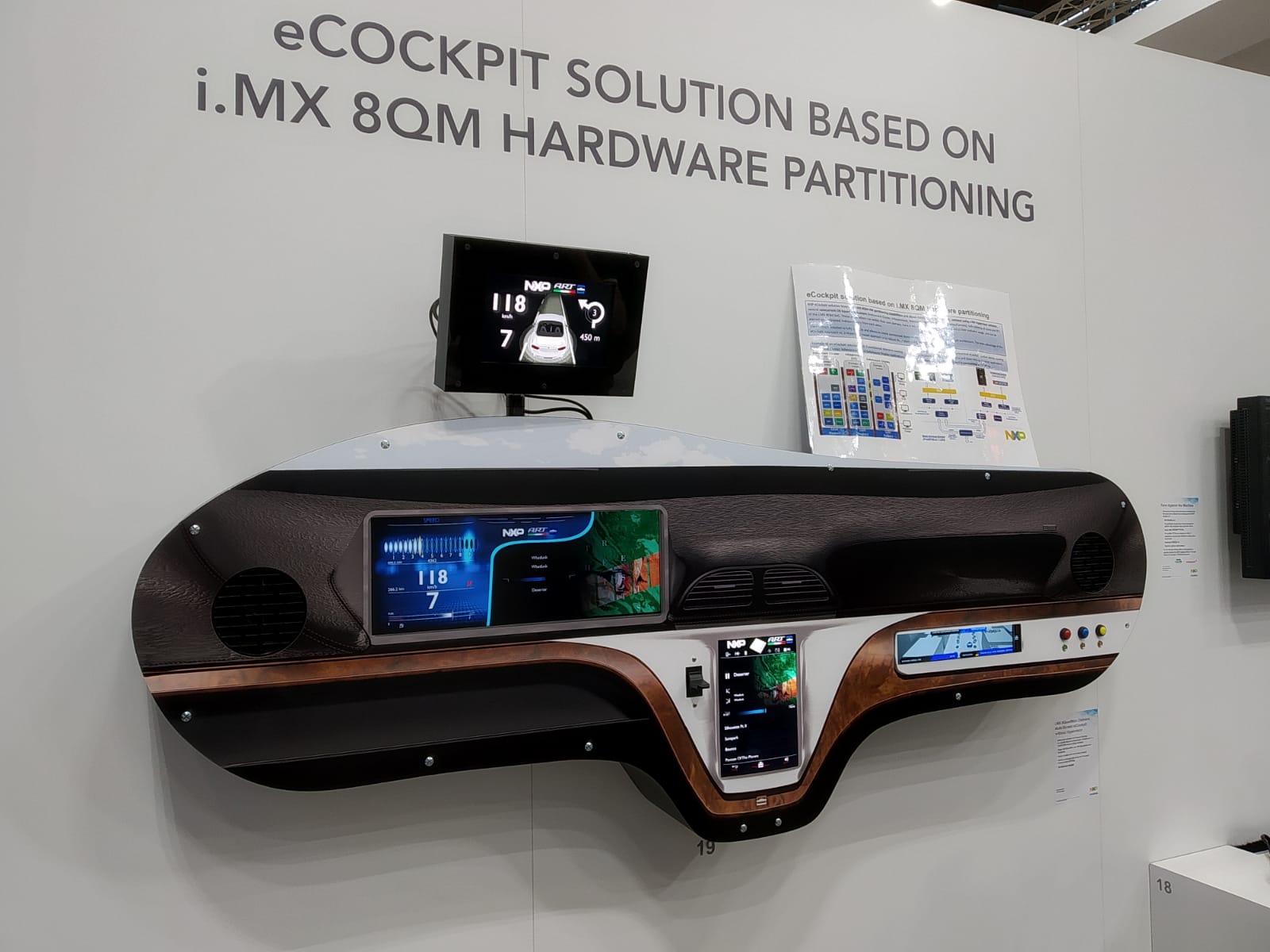 ART had the pleasure to participate to Embedded World 2019 as guests in NXP booth, to present an eCockpit solution based on i.MX8 QuadMax System-on-Chip.
We leveraged i.MX8 HW resource partitioning capabilities to run infotainment and instrument cluster functions as separate environments on the same processor, without using any SW supervisor. At the same time, we showed how these functions can be merged together in order to provide a smooth experience for the car occupants.
Many thanks to NXP for hosting us – keep up the great work! n
21 Jun 2018
EventsPress review
Press Review #80enonbasta ("80 is not enough") at Il Pischiello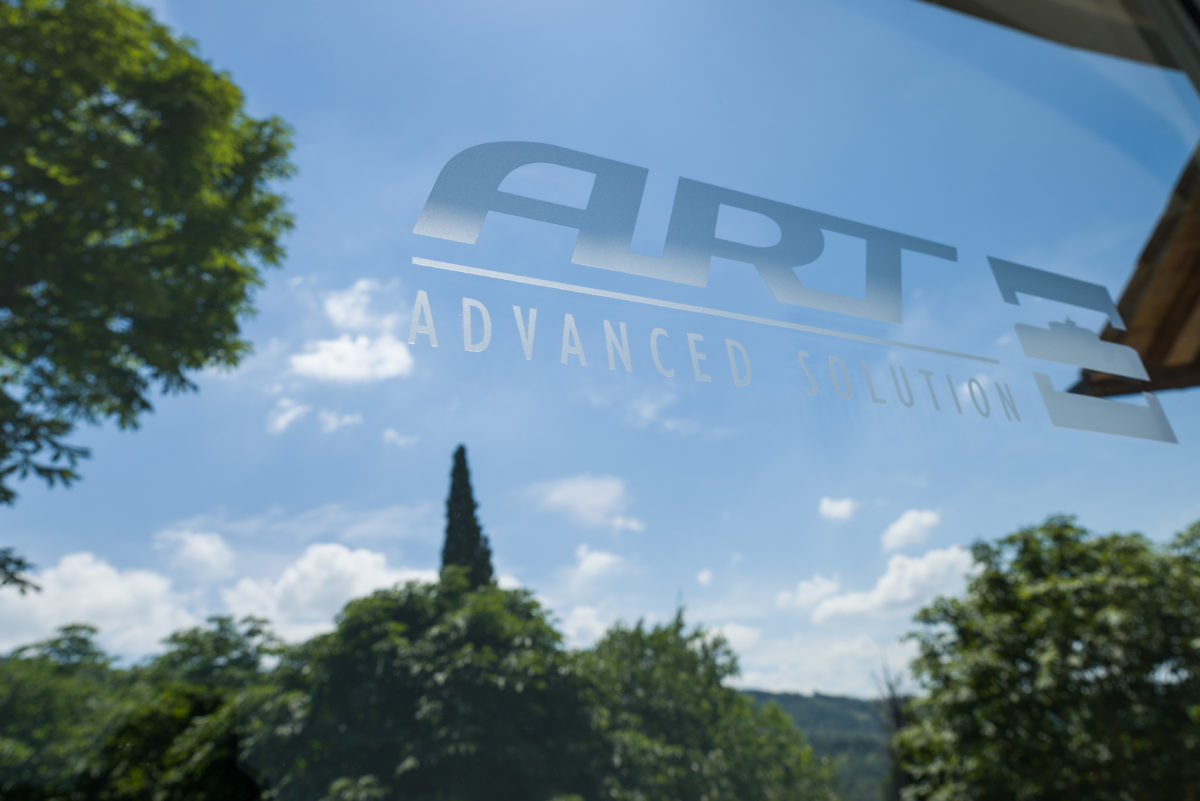 A list (being updated) of what has been published about the two days of celebrations at Il Pischiello for ART's tenth anniversary, and the eightieth birthday of company president, Giancarlo Luigetti
La Nazione Umbria