ARTIST8 a new platform from ART, in the heart of the Pininfarina demonstrator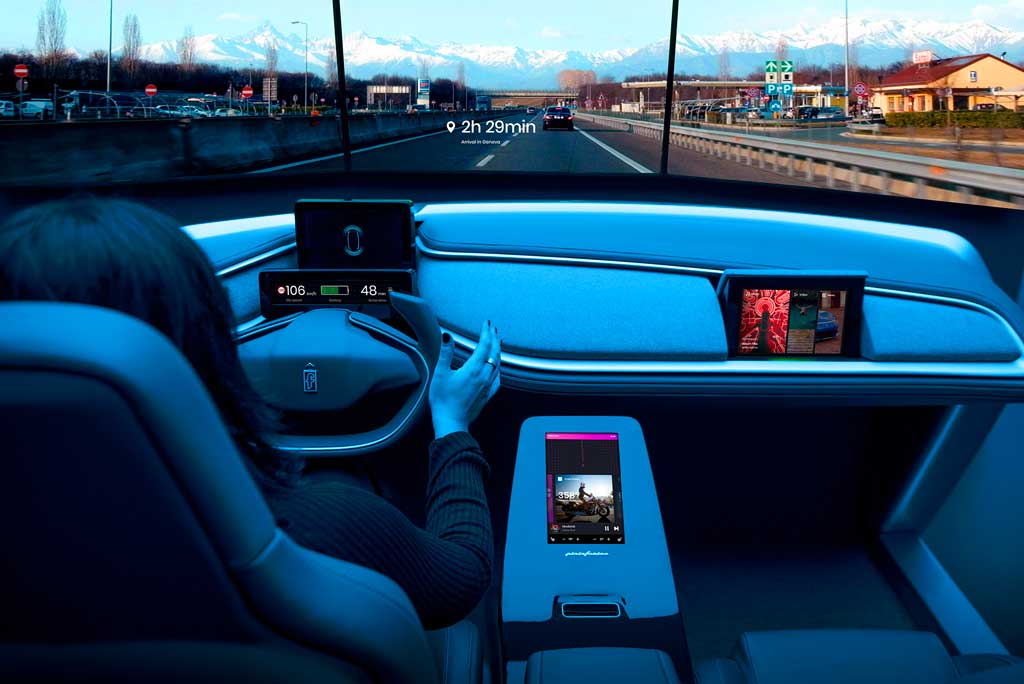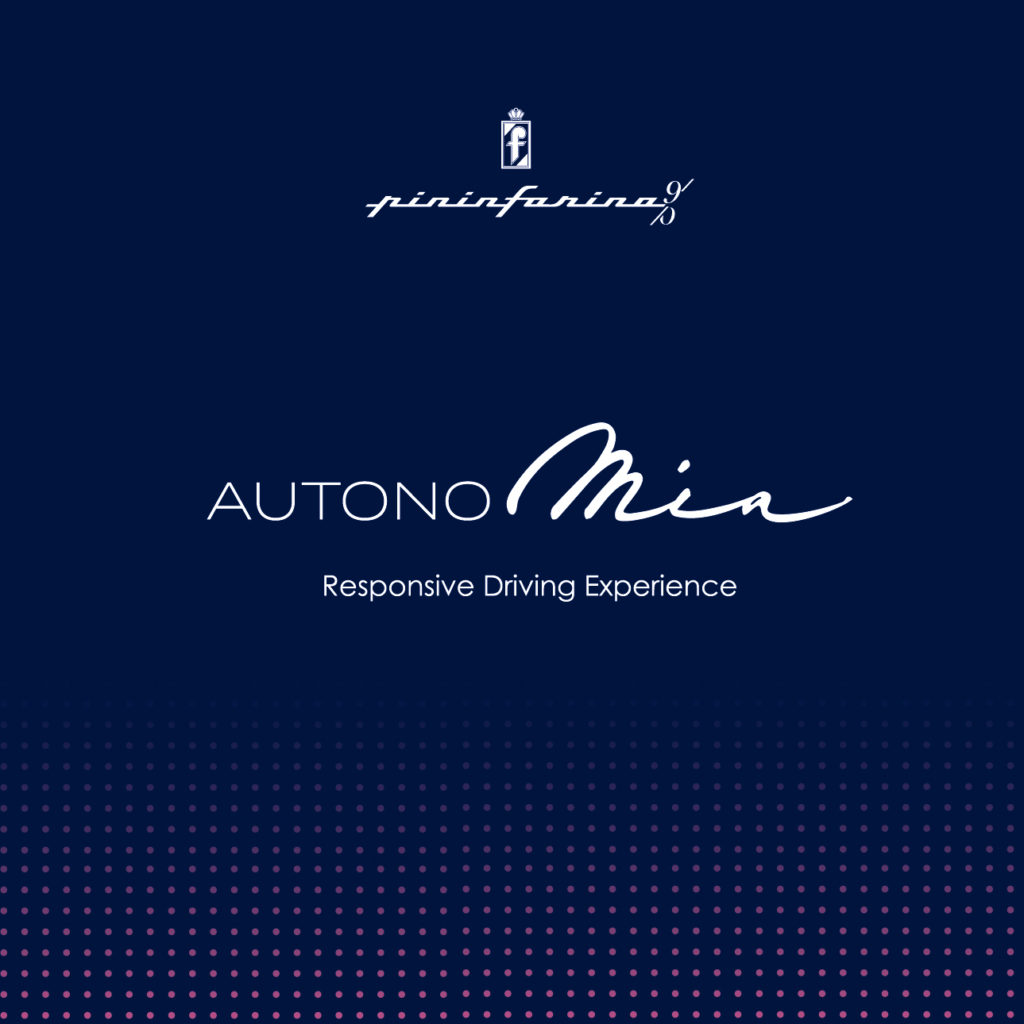 Infotainment has officially become a part of interior design: Pininfarina and ART have launched a joint, co-branded effort with the purpose of showing what experience users could expect to find in cars of the near future.

In Pininfarina's vision, the car will interact with passengers in an intuitive and natural way; it will be capable of perceiving the surrounding environment and will display the most important and critical information to the driver, so as to make the driver aware of what is happening. The
system will also be capable of partially or entirely taking over control from the driver and allowing for time to relax with new personalised and immersive vehicle systems.

ART has contributed to shape this vision: in the heart of the demonstrator we find ARTIST 8, the new platform from ART, available beginning in 2021. ARTIST8 offers flexibility and freedom in the management of vehicle systems that are in close contact with the driver or passengers, such as infotainment and instrumentation.

Thanks to ARTIST8, all these systems become part of a single electronic cockpit (e-cockpit).

The option to control up to 4 high resolution displays allows for a highly integrated user experience, capable of sharing information and moving content between systems that are usually born as separate entities.
Centralising of functionality in a single system also allows for reduction of the number of control units on the vehicle, reducing weight and cost, as well as usage of space.
Technologies selected by ART to build ARTIST8 allow for the development of this content while respecting the norms of functional safety and cybersecurity required by the automotive industry.
Finally, the platform is provided with a framework software that allows all
principal functionalities of modern infotainment systems and instrumentation straight out of the box.

ARTIST8 therefore is configured as an industrial product with an extremely high level of personalisation, which allows car manufacturers to concentrate on those elements that differentiate them from others, while also allowing for an added value towards their customers, without wasting time and resources in an attempt to "reinvent the wheel."
Download ART official press release
NXP announced the collaboration with ART during NXP tech days in Detroit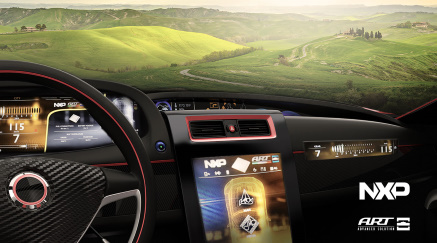 NXP Semiconductors N.V.(NASDAQ: NXPI) during its tech days in Detroit announced the collaboration with ART Spa. For NXP are two days of technical inspiration that combine world-class training and hands-on participation with insights from some of today's most creative technology leaders to show its latest high tech solutions.
ART as an extremely technology-driven company, is honored by this collaboration time to create ultra-intuitive infotainment systems for luxury sport cars known for speed, power and exclusivity.
Indeed ART is designing its ARTIST 8 Development platform with NXP's i.MX 8QuadMax.
The infotainment system provides any kind of in-vehicle entertainment features, including smartphone integration, making them easy and safe to use. Car occupants have complete control of multimedia, plus the ability to access off-line and connected contents and manage vehicle comfort functions.
ART is excited by the i.MX 8QuadMax processor's ability to fuse multiple automotive domains using a single processor – this reduces weight in the vehicle, which helps meet fuel efficiency standards, while also bringing seamless infotainment capabilities to life.
Press release: NXP and ART Turbocharge a Completely Immersive Infotainment Experience in Luxury Sports Cars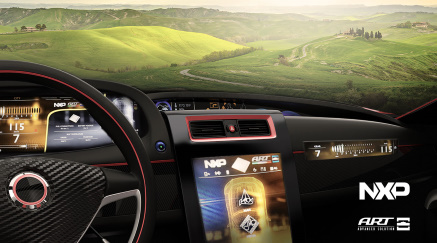 ART is designing its ARTIST 8 Development platform with NXP's i.MX 8QuadMax to create ultra-intuitive infotainment systems for luxury sports cars known for speed, power, and exclusivity;
The NXP i.MX 8QuadMax applications processor enables secure domain partitioning, unique deployment of multi-OS platforms on a single processor, and advanced automotive dashboard graphics, including infotainment visuals, instrument clusters, heads-up displays, and four independent screens;
The i.MX 8QuadMax powering the ARTIST 8 Infotainment system from ART is scheduled to be included in 2021 vehicle production.
Dowload the complete text of the Press Release
MATE: GUARANTEED QUALITY WITH ISO/IEC 17025:2017 COMPLIANCE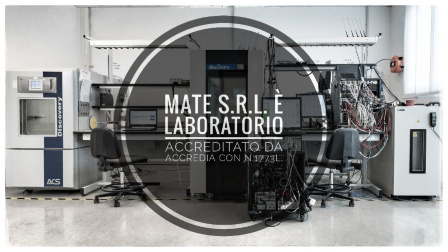 Last June, MATE was recognised for having achieved compliance with the ISO/IEC 17025 standard for vibration and shock testing.
Mate, a company of ART group, has grown very much in the past four years. Stefano Marchetti, the company's managing director, knows this well and has made fundamental contributions towards the company affirming itself as a "small but big" rising star born between Umbria and Tuscany; a company and a team which distinguish themselves not only for technical
know how but also for problem solving ability, as well as organisational skills and order, which are all fundamental aspects in the field of testing and technical trials.
As a crowning moment for the growth of the company, Accredia – the Italian entity for accreditation- accredited Mate as an ISO/IEC 17025:2017 compliant laboratory for vibration and shock testing. This enables the company to offer clients an extremely high level of quality both
during the testing process as well as in the accuracy of the values that result from testing, guaranteeing maximum reliability even at the international level. Specifically, compliance with the standard indicates that the measurement of uncertainty specific to a laboratory for a certain test be contained within the values required by the method of testing. In MATE's case, for instance, 10% on the value of acceleration.
As we all know, however, exams never end in life! In six months Accredia will evaluate MATE again. Meanwhile, the company is assessing how to reinforce the structure dedicated to this kind of activity, while the number of certified tests will be enhanced, as next year accreditation for Climate testing is expected.
MATE therefore becomes a complementary asset towards the verticalization of ART, an accredited testing laboratory at the service of clients from two markets especially: automotive and aerospace, where certifications of this kind are fundamental towards the recognition of high
quality work.
ART and Anna Anchino at the National AIDP Congress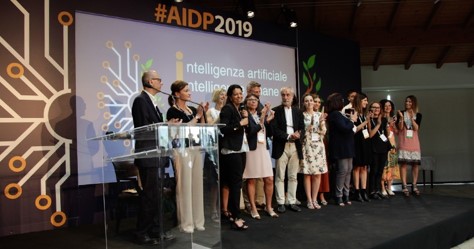 On June 7th and 8th the National AIDP Congress took place in Assisi. AIDP – which stands for Italian association for the management of personnel – has allowed for many companies and representatives from both the industrial and academic worlds to discuss artificial intelligence and its value in HR management.
Anna Anchino, director of HR, represented our company and had the honour to participate as part of the AIPD AWARD commission, while also giving a speech on the importance of people in an innovative company like ART.
"ART and I grew up together", she tells us, "I have lived with this company since the beginning, witnessing its evolution into the ART we know today: a company in constant growth , that was able to swell from just 3 people to the almost 200 people that work here now. Such significant growth has required particular effort also from the standpoint of HR management. It is not just by chance that we hold fifteen interviews per week: this number goes to show how very many people have shared the vision of ART in the past eighteen years. Participating in this congress is yet another demonstration of all this, since my speech was entirely dedicated to the way ART interprets relationships with the people who help the company grow."
Anna also underlines how "the AIDP congress is the most important people management event in Italy. This year the AIDP prize was awarded to a robotics project focused on education, with work groups integrated within schools. This relationship between schools and companies is also fundamental to ART in its vision, so much so that AIDP organised a Master class for HR management, specifically on the partnership between industry and schools, right here in our headquarters of Pischiello."
Art cultivates artificial intelligence with a human face, a humanism of work, a philosophy which was well received by Capital magazine, which mentioned ART and Anna Anchino in a recent article on the management of human resources in Italy.
IT and a new challenge for ART…TISAX compliance!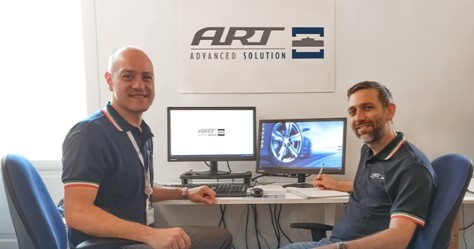 IT managers Francesco Doricchi and Andrea Passerini tell us their story, beginning with the successful achievement of TISAX compliance.
"When IT is working well the worker should not even be alerted to its presence. The less one is visible, the better the job is being done." This is how the two people responsible describe the fundamental yet discreet role of IT in a company.
There have been many necessities that they have had to cope with, such as keeping the entire company's IT department on par with the unstoppable evolution of the global digital ecosystem – "an even more important task in a highly innovative company like ART" Francesco tells us, "but not impossible also thanks to the company's availability towards investing in IT, an example of open mindedness that should not be taken for granted in a region like Umbria."
Suffice it to say that "our latest challenge has been certifying ART as TISAX compliant (Trusted Information Security Assessment Exchange), which is a certification required by VDS (Verband del Autobilindustrie), without which it is basically impossible to receive orders from automotive high-end producers. "The challenge" says Andrea, "was achieving this result in three months, whereas it usually takes one whole year: it has been a commitment that has required professionalism as well as the development and acquisition of a specific know-how of both IT measures as well as information security and also the management of access specific areas limited by predetermined security levels."
The TISAX model which ART has implemented, both as a physical IT infrastructure as well as an organisational process, guarantees that information and data exchanged with clients are always available and protected by the most advanced IT security systems.
Technological advance in ART is represented by a new hyper convergent structure that has the ability to rapidly adapt to change and guarantee data security and the security of the business community.
"We are both from Umbria and for us being able to work in Passignano has been a big plus, as has been the awareness of being immersed in nature, which allows you to begin your day in the best of ways and achieve a good balance between work and life. Professional challenges and personal equilibrium are both undoubtedly the reasons why we chose ART."
"Where do I see myself in five years?" says Andrea, "never say never, but this is the first environment in which I truly feel part of the group also thanks to the very inclusive way the company has of dealing with people. An employee is not merely a worker but a person and an excellence. We are all excellences here and the company recognizes that!"
08 Mar 2019
EventsNewsPress reviewVideo
eCockpit innovative solution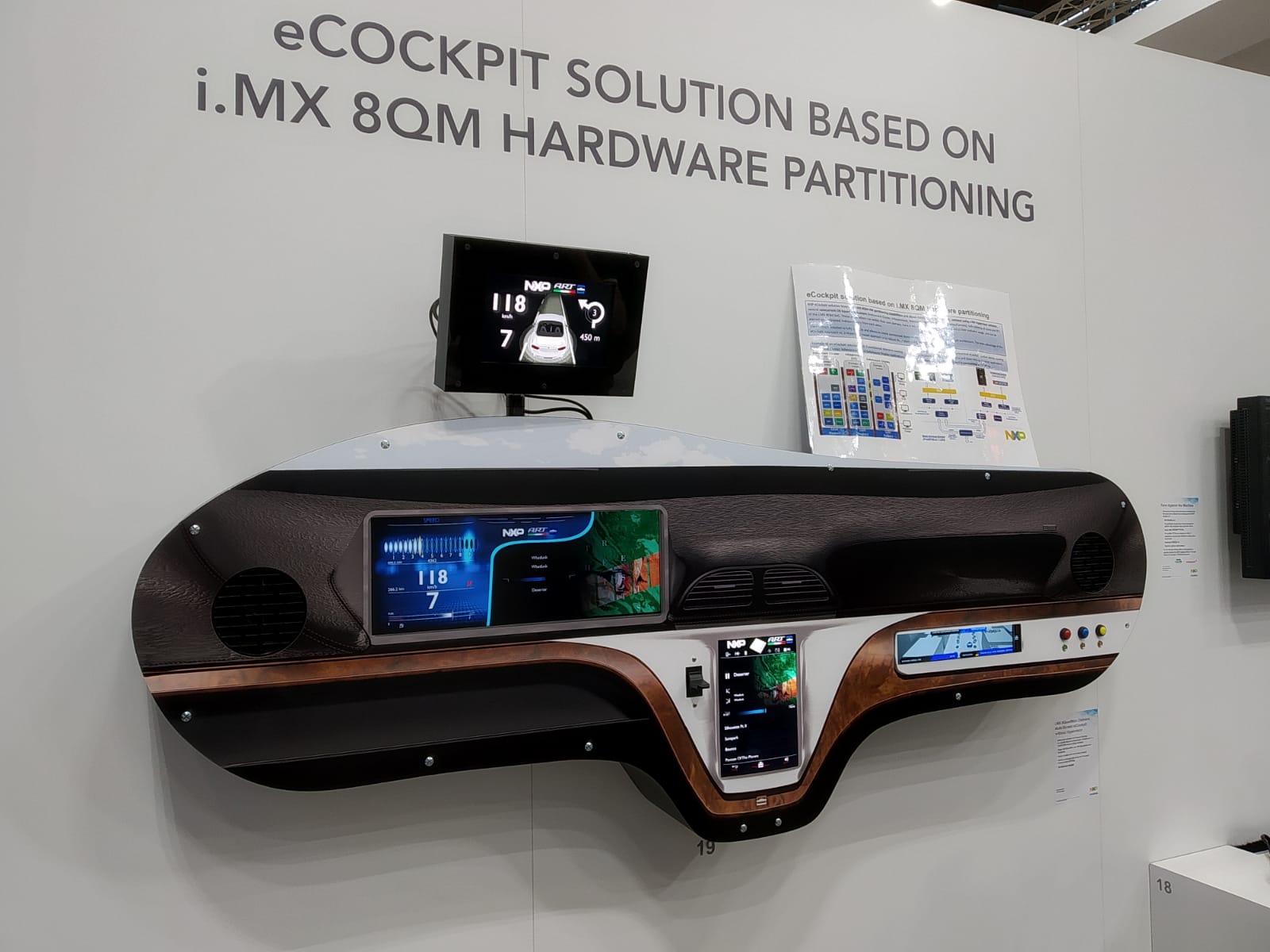 ART had the pleasure to participate to Embedded World 2019 as guests in NXP booth, to present an eCockpit solution based on i.MX8 QuadMax System-on-Chip.
We leveraged i.MX8 HW resource partitioning capabilities to run infotainment and instrument cluster functions as separate environments on the same processor, without using any SW supervisor. At the same time, we showed how these functions can be merged together in order to provide a smooth experience for the car occupants.
Many thanks to NXP for hosting us – keep up the great work! n
ART SpA – A-Spice University of Perugia Seminary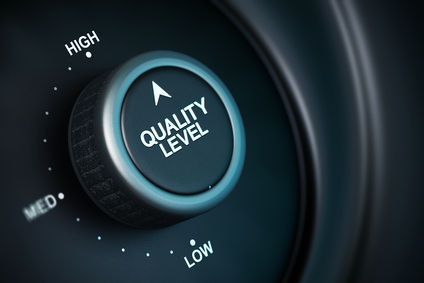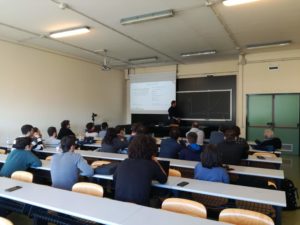 Yesterday we had the honor and the pleasure to hold a seminar on the evolution of the penetration of electronic systems and software in the automotive market and on the need of a methodologies of Automotive -Spice compliant processes in order to ensure quality and reliability of the products and the satisfaction the customers needs.
We want to thank all the students and teachers who participated for the commitment and the interest shown and for the hospitality.
CAr coNnectivity and Augmented RealitYIndicare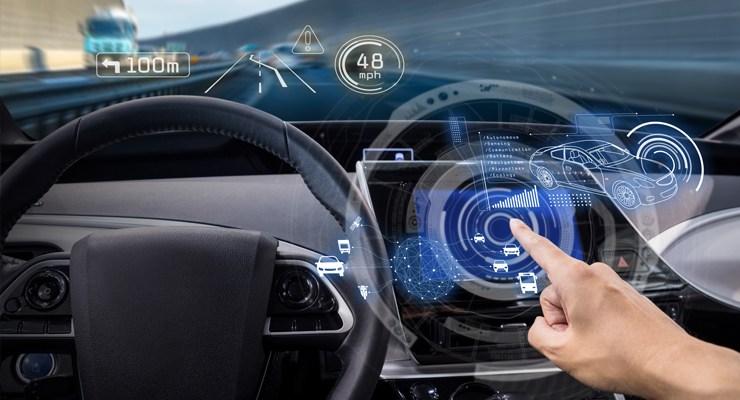 Car coNnectivity and Augmented RealitYIndicare, is the new project that ART Spa is developing with the support of the region of umbria thanks to the call for bids POR FESR 2014-2020 Axis I. Activity1.2.2 Call for bids for the support of complex research and development projects
Today we had the honor of welcome, in our Pischiello facilities, to Astronaut Paolo Nespoli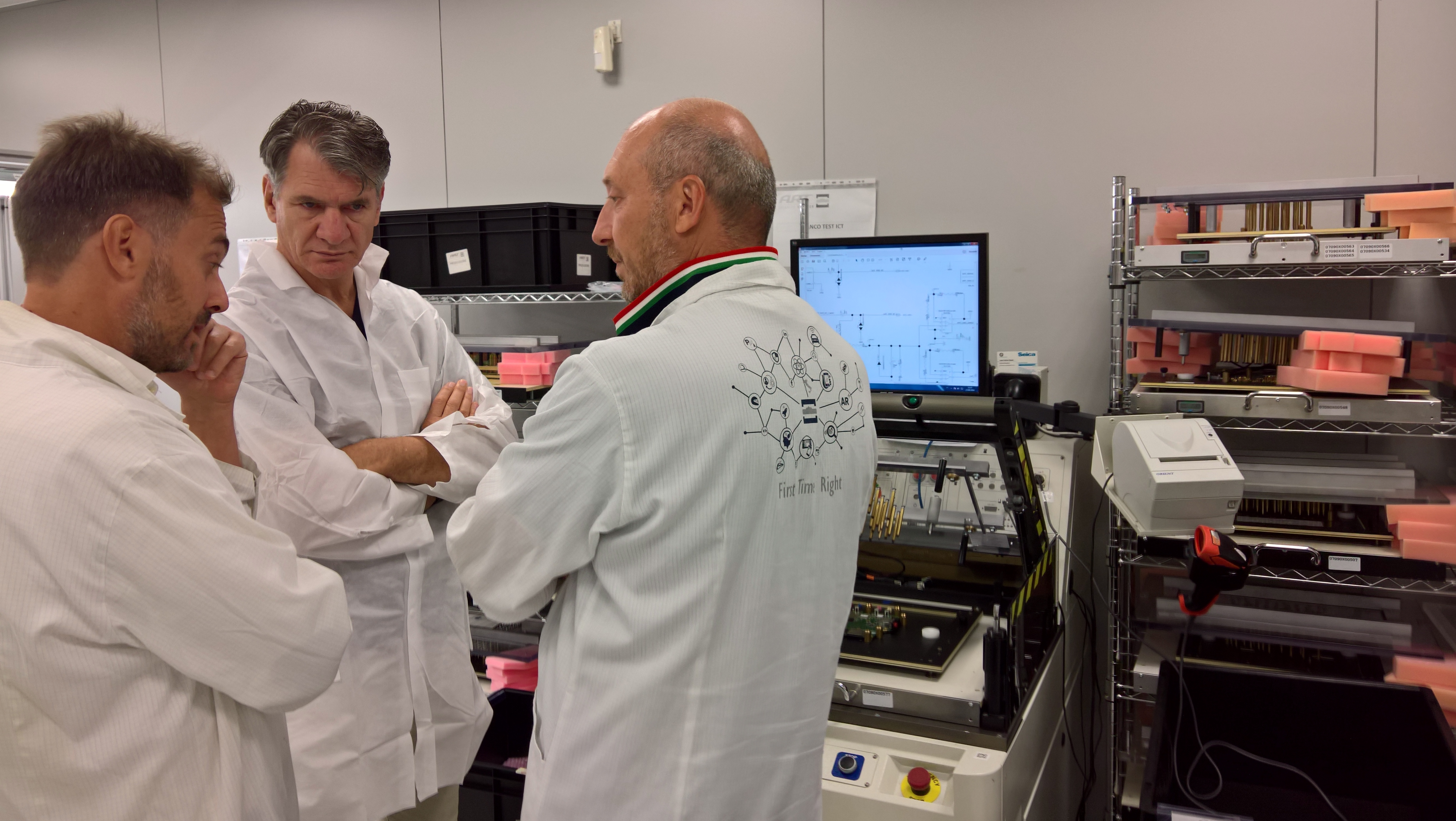 today we had the honor of welcome, in our Pischiello facilities, to astronaut Paolo Nespoli; it was a great opportunity for a technical and human meeting thank to hanks to his engeneer skills and to his life experience.
we talk also about "fear", astronaut Nespoli says:
" Fear is the feeling that is generated from what we don't know, that have many imprevist some of that could generate which situations that our brain considering dangerous; we win the fear with study and training session in order to learn how manage risk and emergency situation; in practice we are able to deal with complications and contingencies, going to react in the best way by addressing, fixing or containing the problem. "
we showed him also our aerospace and avionic advanced electronics telemetry systems, that was used for Vega and ExoMars projects;
100% Italian technology that is made between Milan, Torrita di Siena and Passignano sul Trasimeno.
21 Jun 2018
EventsPress review
Press Review #80enonbasta ("80 is not enough") at Il Pischiello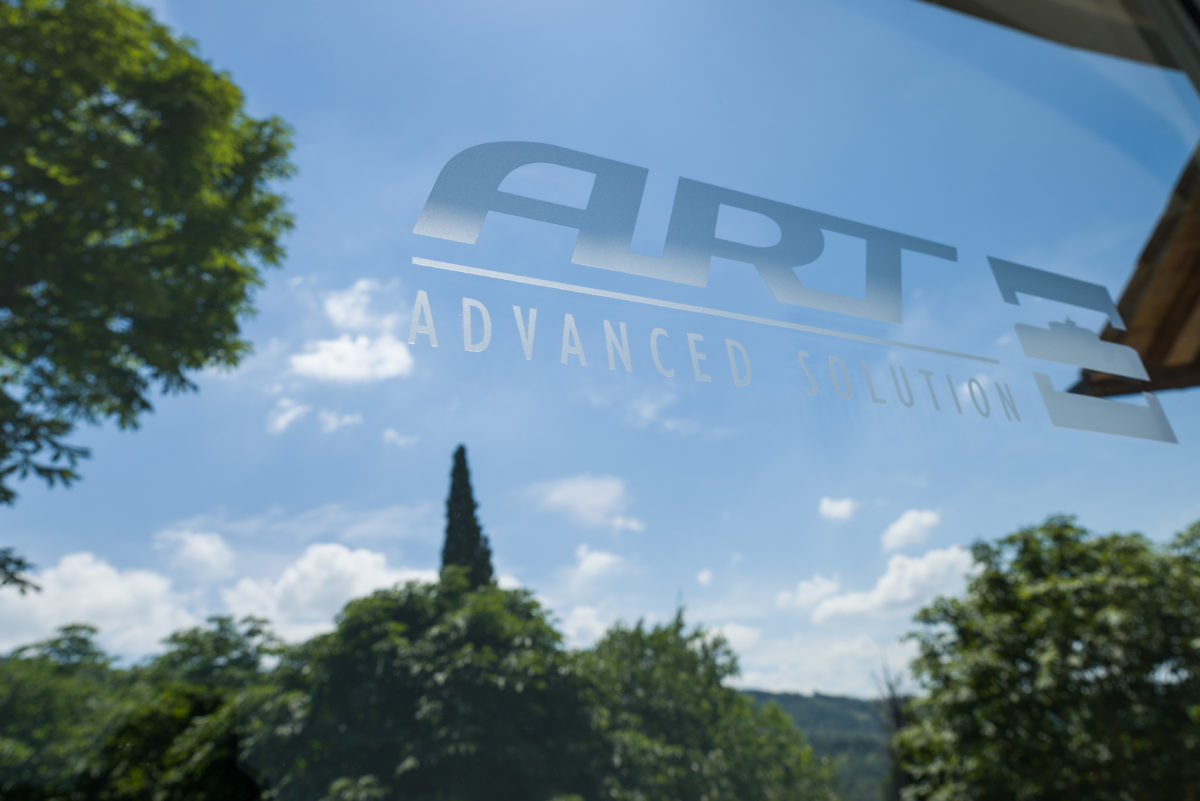 A list (being updated) of what has been published about the two days of celebrations at Il Pischiello for ART's tenth anniversary, and the eightieth birthday of company president, Giancarlo Luigetti
La Nazione Umbria

EIGHTY IS NOT ENOUGH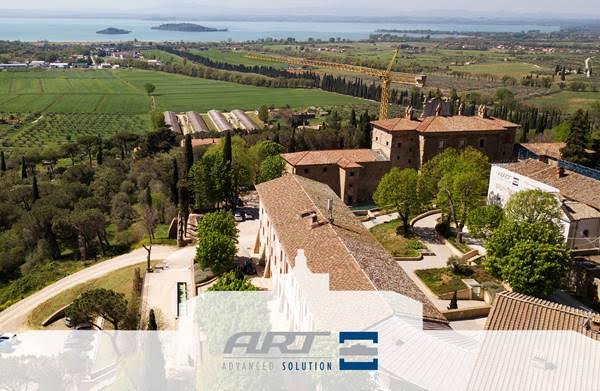 SAVE THE DATE 17 & 18 June
EIGHTY IS NOT ENOUGH
Eighty years hasn't been enough to realise all of my dreams, but I will give everything to do so in the coming years, because "the future belongs to those who believe in the beauty of their dreams" and I certainly don't intend to fly away.

For the location of this meeting I have chosen Il Pischiello, which is the headquarters of our company, ART, and the cradle and home of my project, in the heart of my Umbria, a link between history and the future.

I would like to invite you to celebrate this milestone with me on 17th and 18th June, and to share details of future projects.

Kind regards,

Giancarlo Luigetti
Passignano sul Trasimeno, 18 maggio 2018
[qodef_button size="" type="" download_button="yes" icon_pack="font_elegant" fe_icon="icon_document" font_weight="" text="DOWNLOAD THE PRESS RELEASE" link="https://www.artgroup-spa.com/wp-content/uploads/2018/06/Comunicato-stampa-17-18-giugno-2018.pdf"]
EVENT TIMETABLE
The events will be held in the ancient village of Il Pischiello, at Passignano sul Trasimeno
Sunday 17th June 2018 – Family Day – at 11:30
Welcome speech, tour of the company and friendly buffet for us all to celebrate together the ten years since we came to Il Pischiello.
Monday 18th June 2018 – at 11:30
Welcome speech, tour of the company and friendly buffet for us all to celebrate my first 80 years
R.S.V.P. by 30th May 2018
ART redoubles its commitment in the world of motorcycle races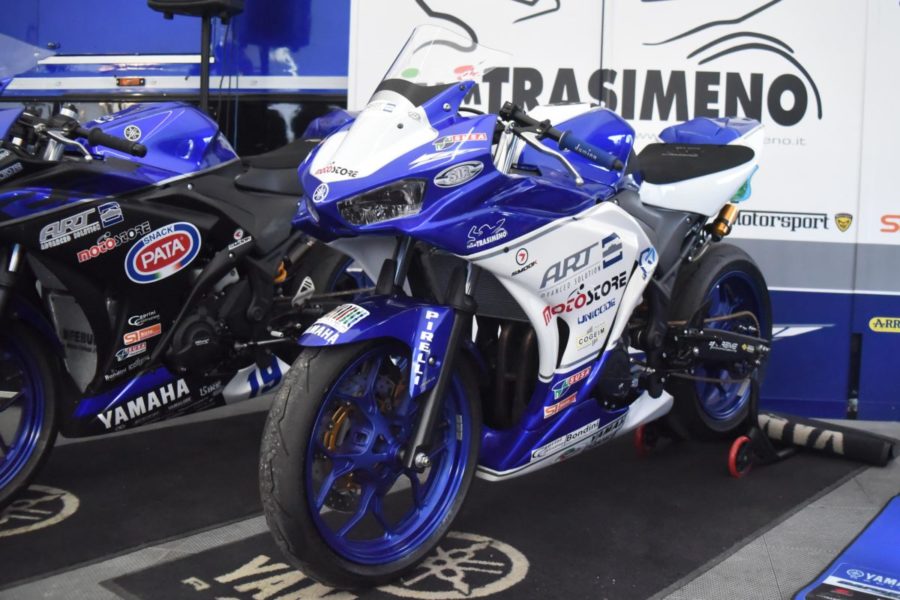 ART redoubles its efforts in the world of motorcycle races; presentation of the new team which will compete in the SuperSport 300 and Italy's CIV championships.
There follows part of the official press release issued by #TeamTrasimeno
"The presentation of the 2018 sports programme took place on Saturday 24th, at our new Magione offices
The evening was hosted by television presenter and producer Marco Cerbella, who announced a project of his that will involve us directly, a kind of diary of our sporting story. All our riders and drivers were presented to a large, attentive group of guests and we confirmed that we would take part exclusively in the 300 Supersport category.
Luca BERNARDI, the 16 year old from San Marino, will defend his Italian championship in the CIV category and will head our team in the World Championship alongside Holland's Joep OVERBAKE, who was unable to attend and was the evening's only absentee. Competing with Bernardi in the Italian CIV Championship will be Omar BONOLI, the 15-year old from Lugo di Ravenna and the Australian Reid BATTYE, who is also 15.
Team Manager Moreno BACCHINI is convinced that he has put together one of the youngest and best teams in the championship."
RAI did a piece on ART with an interview with Francesco Ortix and the company president and founder Giancarlo Luigetti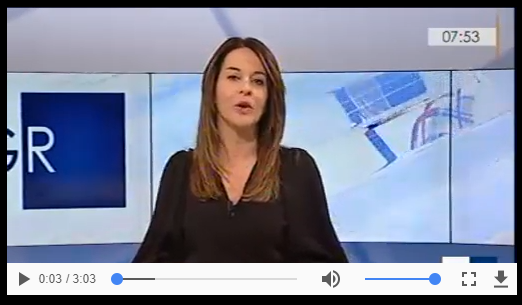 Innovation and technology for automotive, rail, aerospace and defense, in the eighteenth-century village of Pischiello on the shores of Lake Trasimeno.
Production of all-Italian infotainment that from the green Umbria conquers the world on cars of luxury custom-built cars.
ART meets people who are about to graduate to discuss the future of the automotive sector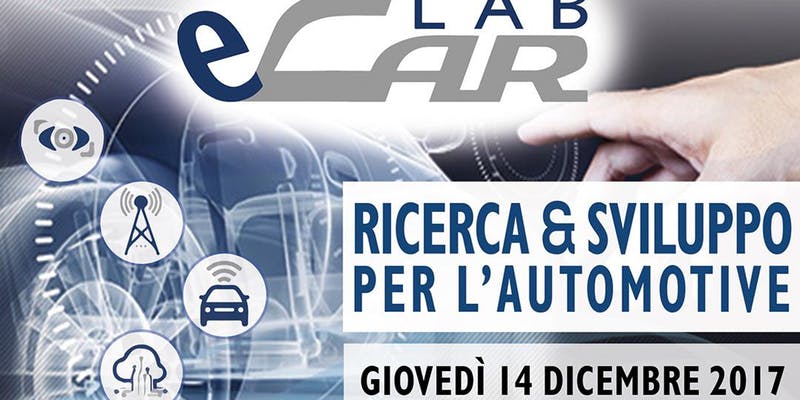 ART meets students on an evening to look in greater detail at some areas of technological research in the automotive sector! Check the following leaflet and book your place at the event now.
EVENT PROGRAMME
14,00 – Registration
14,30 – General Session
Welcome (10 minutes)
Company Presentation and Business lines (20 minutes)
Recruitment Methods (20 minutes)
Working at ART (10 minutes)
Q&A (All) (10 minuts)
Coffee Break
16,00 – Technical Session
Big data and augmented reality in the automotive sector (15 minutes)
Presentation of ART innovation and research projects on connected cars & augmented reality
ART infotainment platforms (20 minutes in all)
Q&A (All) (10 minutes)
DATE AND TIMES
Thursday 14th December 2017, 14:00 to 16:30
LOCATION
Aula Magna – Department of Mathematics and Computing – University of Perugia
1 Via Luigi Vanvitelli, 06123 Perugia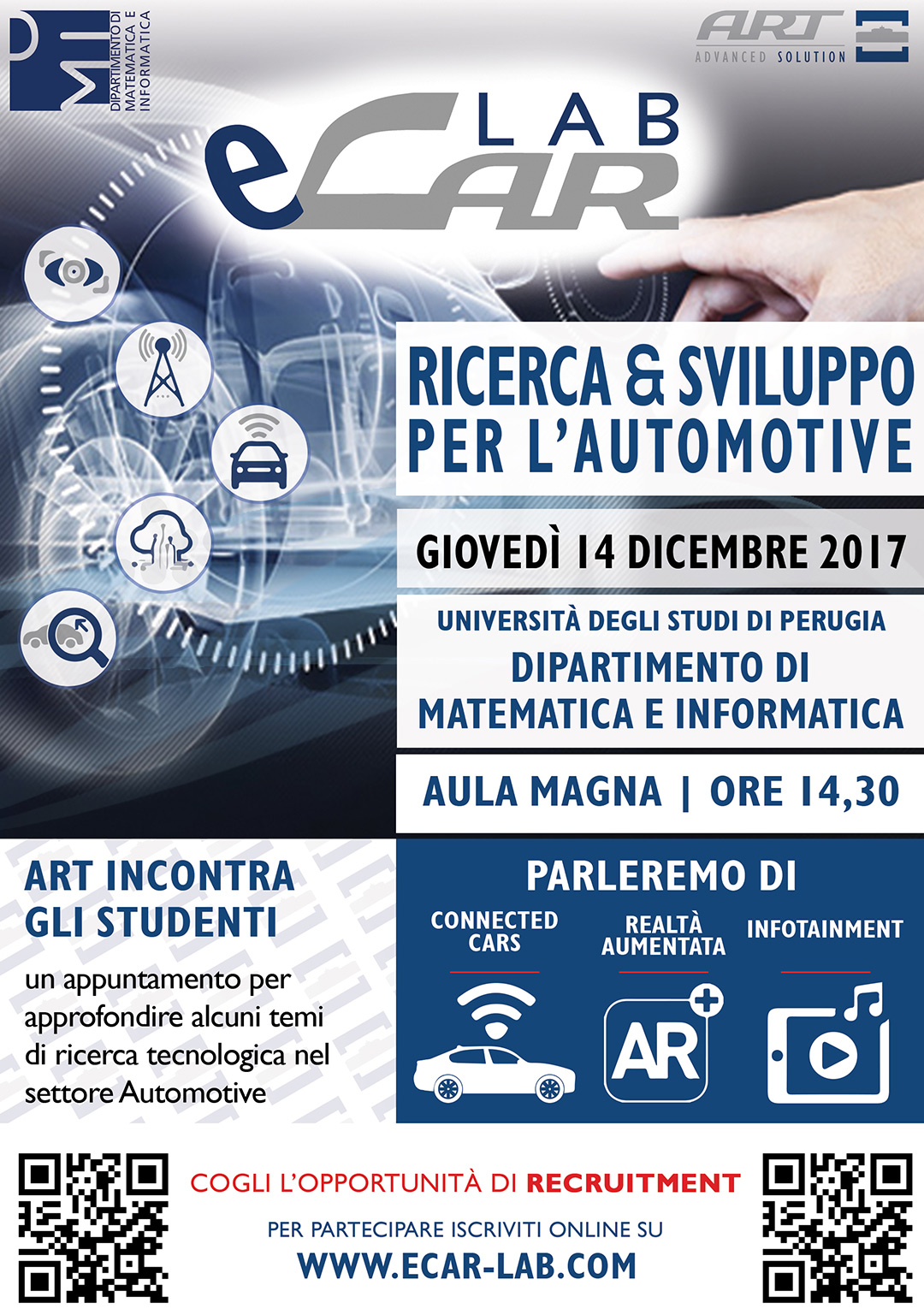 ART SpA, the most advanced technology immersed in the greenery of Umbria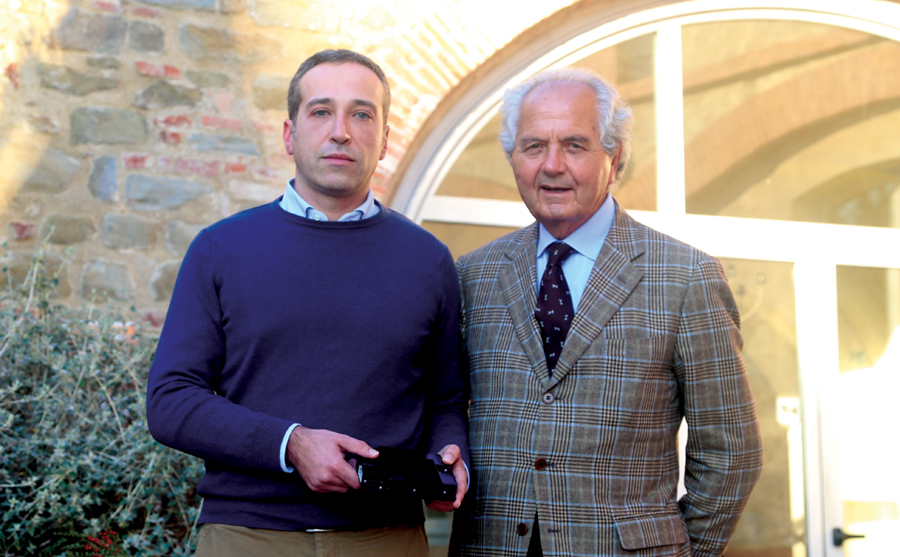 Excellent in day to day work, innovative and winning in always tackling the most complex and multi-faceted technological requests which the development of services-products brings with it. All ART's energy, interest and investment is orientated at technology.
Style, passion and sensitivity, that is the very Italian touch brought by ART SpA, Advanced Solution. ART Spa is a company that has its origins in the entrepreneurial ideas of its founding shareholder and chairman, Giancarlo Luigetti. Luigetti, who is from Umbria, worked for years with Magneti Marelli, and has come a long way from his first experiences in Formula One.
Yes, because ART can currently boast of a lot of excellent creations, including: electronic systems for connectivity and user experience in the sports and luxury automotive sectors, which are also used in Formula One cars to increase safety; electronic power management systems; on-board imaging and telemetry on the Vega satellites and programme management apparatus for new digital cinema projectors; electronic systems for safety on high-speed trains.
Created with the aim of developing and producing equipment in advanced technological sectors in which quality, innovation and production processes are fundamental factors for being successful in the marketplace, ART SpA can deal with an technological challenge, thanks to a team of young professionals with a great innovative spirit.
For example the young CEO, the engineer Francesco Ortix, who on a daily basis makes available to everybody his skill, commitment and passion for his work.
Thanks to people like this, ART SpA has integrated its skills over the years and developed the reliability that today makes it a partner of reference in the international automotive, aerospace and motorsport markets. Clients who need to develop more efficient and high-performance elements find that ART technicians are valid players in engineering new and innovative solutions, not least because over 80% of our personnel have engineering degrees which effectively make it a unique manufacturing company.
So ART SpA, which specialises in data capture, transmission, memorisation and visualisation systems is a leading company in deploying high-technology electronics to meet the demands of its clients with the latest developments available on the market. Improving interaction between co-workers and clients is one of the conditions for a company to adapt to the market and to benefit from technological changes, and with a single word that means knowing how to innovate…
Find out more at www.esg89group.it