Intelligent Transportation Systems (ITS) and the paradigm V2X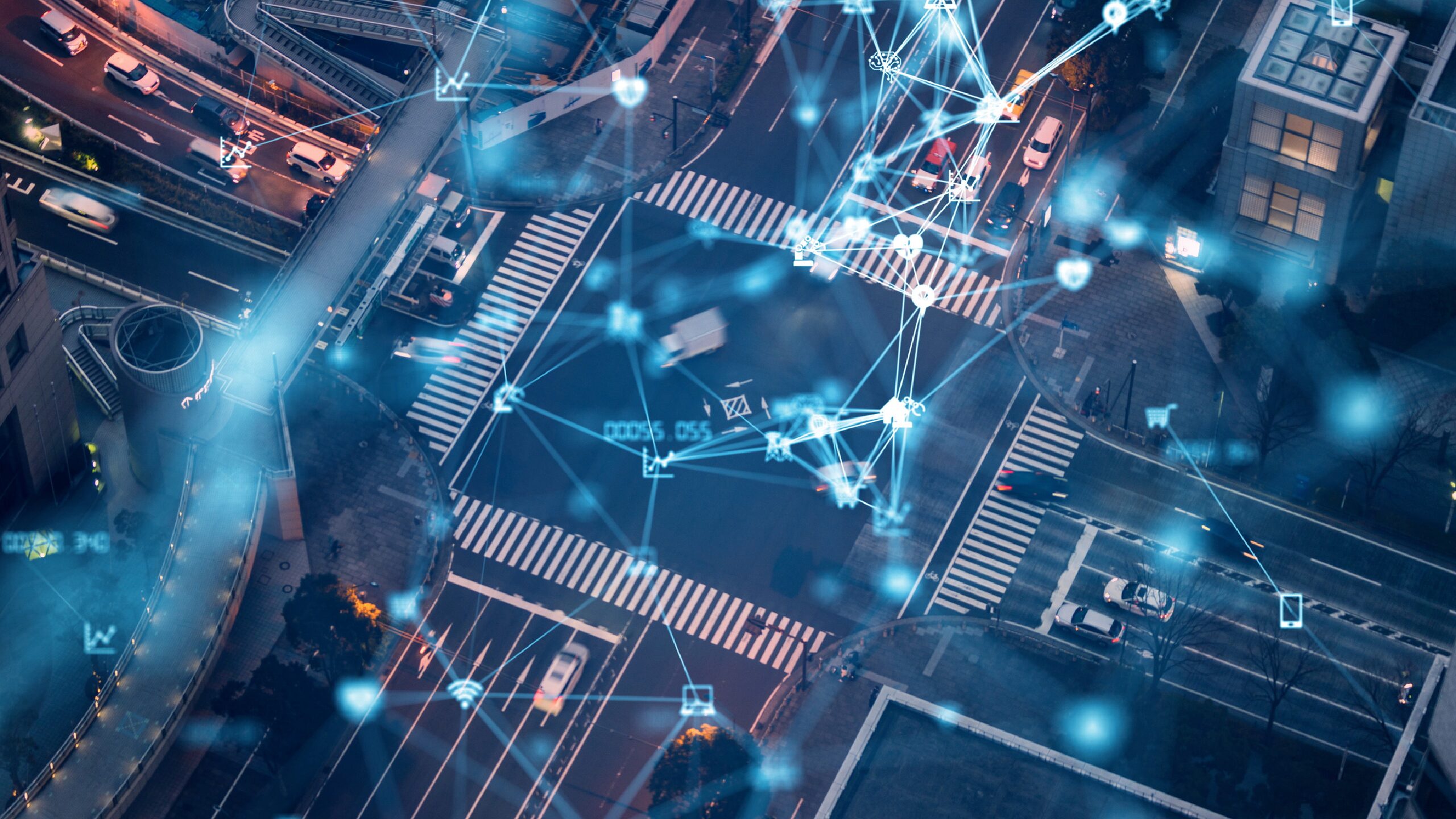 Intelligent Transportation Systems (ITS) and the paradigm V2X
The advent of the new millennium has brought with it a technological maturation that has given rise to a predominant trend in the automotive market: the "in-vehicle" connection.
The complexity of devices embedded in cars has transformed them from simple autonomous systems into "systems of systems" (SoS). This includes the integrated central unit, displays, processors and the operating system that supports the connectivity of the various devices, from sensors to connectivity modules and protocols for interconnecting the various components.
The automobile has become a complex, connected entity geared to its integration into the V2X (Vehicle to Everything) paradigm. This equipping of wireless communication systems allows the car to connect with other vehicles (Vehicle-to-Vehicle, V2V), with the road infrastructure (Vehicle-to-Infrastructure, V2I) and with the network (Vehicle-to-Network, V2N).
The current scenario is characterized by a persistent duality: on the one hand, we have the complex evolution of in-vehicle architectures, and on the other hand, the integration of connection technologies outside the vehicle. This is happening through the introduction of long- and short-range wireless networks, which are fundamental to the development of the V2X paradigm and all its applications. In this context, the role of the development of 5G communication protocols and 802.11P is crucial. The former aims to become a benchmark in the automotive world by introducing "quality of service" features that support the development of applications that are highly dependent on message latency time. The second, on the other hand, refers to the IEEE 802.11 family of protocols, which includes WiFi. In particular, 802.11P is a specialization for the vehicle environment of this well-known short-range technology, and thus introduces support for so-called Intelligent Transport Systems (ITS).
Intelligent Transport Systems help mitigate the shortfall of accurate and timely information, as well as overcoming insufficient cooperation between actors in the transport and infrastructure sector. This is done by providing sectoral coordination and ensuring proper data transmission. ITS affects virtually all mobility functions: from real-time traffic and weather data acquisition to access control and parking management; from variable message signs to integrated supervision and control centers; from systems for collective transport management to those for modal integration; from freight and passenger payment and sorting systems to platforms for logistics, parking and fleet management; from solutions for advanced vehicle control to platforms for transport safety and security; from satellite navigation systems to traffic light control systems to integrated speed detectors with CCTV cameras.
V2X communication is a key component of ITS, as it facilitates communication between vehicles on the road and enables vehicles to gather information about surrounding infrastructure facilities. The primary function of V2X communication systems is to improve road safety, save energy, and manage traffic efficiently. As a result, one of the main benefits of using ITS is the promotion of public safety. Other key benefits of adopting ITS include:
● Increasing Safety: The main reason for using ITS is to guarantee public safety on roads. In the past few years the trends of driving have changed, thereby increasing the number of road accidents. So, to avoid or get guidance before any accident has happened the ITS plays a vital role. ITS will guide the user using voice as well as giving alerts about traffic or congestion ahead, so that the user may act accordingly. With this the ratio of accidents will be decreased to some extent.
● Delivering environmental benefits: the major benefit of ITS is to deliver environment alerts if any are needed. The sensors are being placed along the road side so that they can record the temperature, humidity and other environmental factors. Calculating all the factors, the values will be sent to the central server where the values are stored in the database. If any user is subscribed to this activity he or she may get an alert about the environment. The forecast weather report will also be sent to the user.
● Capacity / Throughput: ITS also keeps a track of congestion even before it happens. Everything is done by obtaining the number of vehicles on each and every lane. If the number of vehicles is high on a single lane, then ITS takes the decision to route the traffic onto another lane or route. Thus, decreasing the risk of congestion of the particular lane/road. It also keeps tracks of the capacity of the vehicles running on the road at a particular time on any particular lane. It will also send an alert to users that at some particular time the congestion may well be high on some particular lanes/routes.
● Information Dissemination: There are many ways to deliver road congestion reports to users such as using Dynamic Message Signs (DMS), Variable Message Signs (VMS) and Highway Advisory Radio (HAR)
● Enhancing mobility and convenience: Intelligent transportation systems can be enhanced in satellite based vehicle navigation and various other applications which can deliver real time traffic information to the user. Users can check the status of traffic and other information about where they are heading before departing from their homes.
The vehicle, therefore, is no longer the sole focus of the mobility experience, but becomes a key element of an inter-connected ecosystem that includes smart road infrastructures, distributed sensors, public and private control centers, and uses modern technologies to create a connected mobility ecosystem.
The strong impact of the V2X paradigm in the current and future scenario is manifested in the technologies adopted that enable vehicles to collect large volumes of data produced by on-board systems and share it in real time through the network. This improves the "perception" of the surrounding environment and enhances driving safety, especially in view of autonomous driving. A moving vehicle generates data that can be exchanged punctually and synergistically with other users and infrastructure managers, or transmitted through the network to feed Big Data systems.
This process helps to gradually ensure the safety of the system – from a structural, digital, and routine maintenance point of view-by making traffic and transportation monitoring more efficient for safer mobility.
Don't miss our updates, keep following us on our Linkedin page.To contact us email us at: info@artgroup-spa.com
SITUM and ART: A marriage of skills and training for professional success.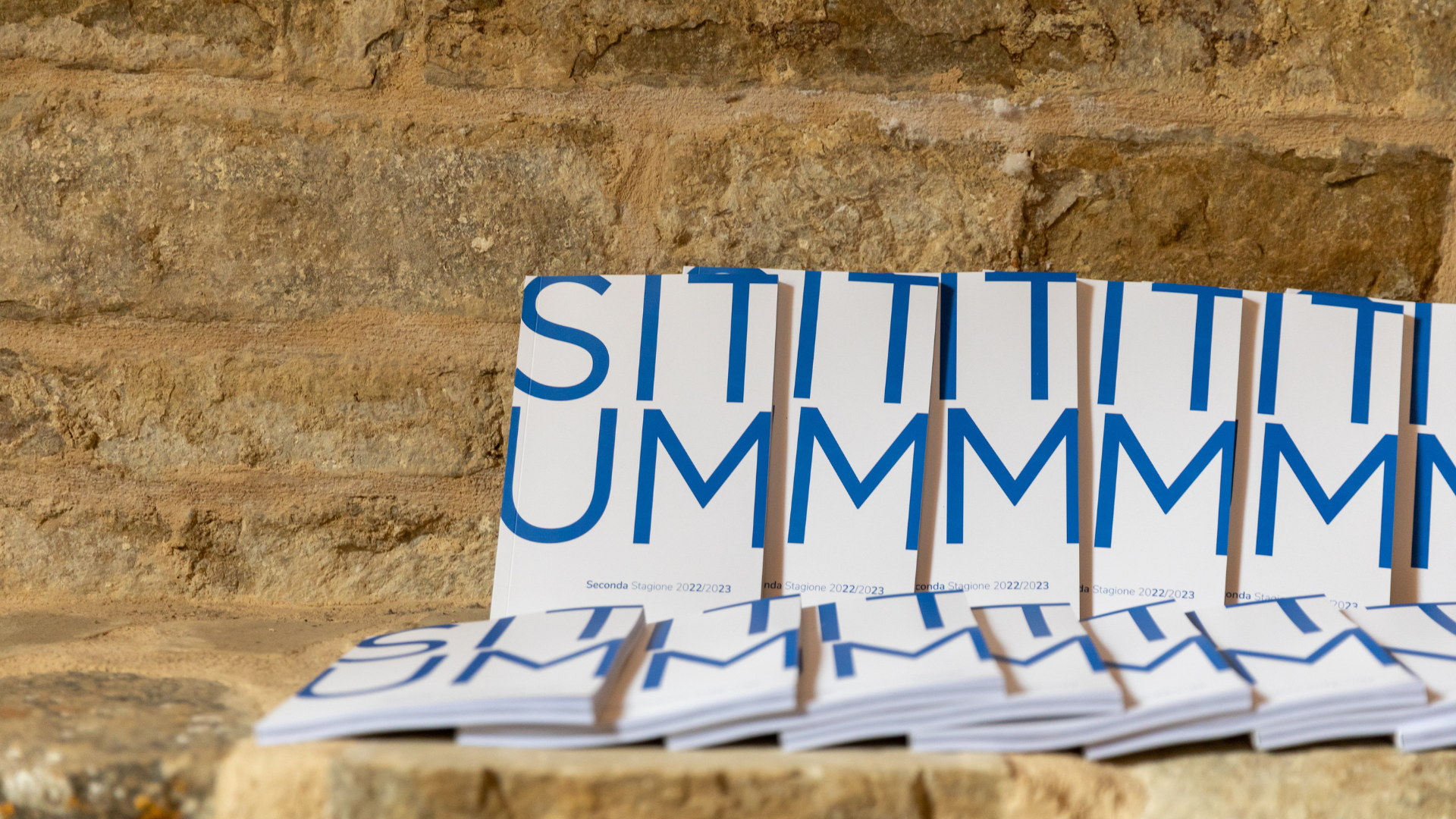 SITUM and ART: A marriage of skills and training for professional success.

On Saturday, May 20, ART attended the graduation ceremony for the 49 participants of the 2nd Season of the School of Technological, Humanistic, Managerial Innovation (SITUM), as well as previews of the 3rd Season of SITUM.
The project has the ambition of creating a link between the demand for skills and personnel from the business world and economic and social operators and the educational programs of universities. This initiative has been made possible thanks to the collaboration between the Marche Polytechnic University, the University of Perugia and the University of L'Aquila, the Chambers of Commerce of Marche and Umbria and BPER Banca with the important contribution of companies, such as ART, which have opened their doors to the young participants of the two interuniversity courses.
The key words of the courses are: interdisciplinarity, entrepreneurship, openness, innovation, sustainability, territory.
At ART we have had the opportunity to organize two meetings under the banner of a synergistic exchange of skills and knowledge among faculty, managers and students. For both the Human Centric Engineering course and the Sustainability Management course, we tried to provide the most up-to-date view possible of present and future job prospects in ART, the skills required and possible development paths. In addition, we stimulated students' reflection on the interaction between humans, technology and the territory.
Not only that, by hosting both courses and addressing the themes that are close to our hearts, such as the enhancement of resources and the long-term growth of the well-being of communities, we discussed and compared the different perspectives on soft skills: soft skills, which have become today, real key competencies to independently manage work and relate effectively in the work context.
Don't miss our updates, keep following us on our Linkedin page.To contact us email us at: info@artgroup-spa.com
OpenART 2023: An inclusive experience of sharing and enhancement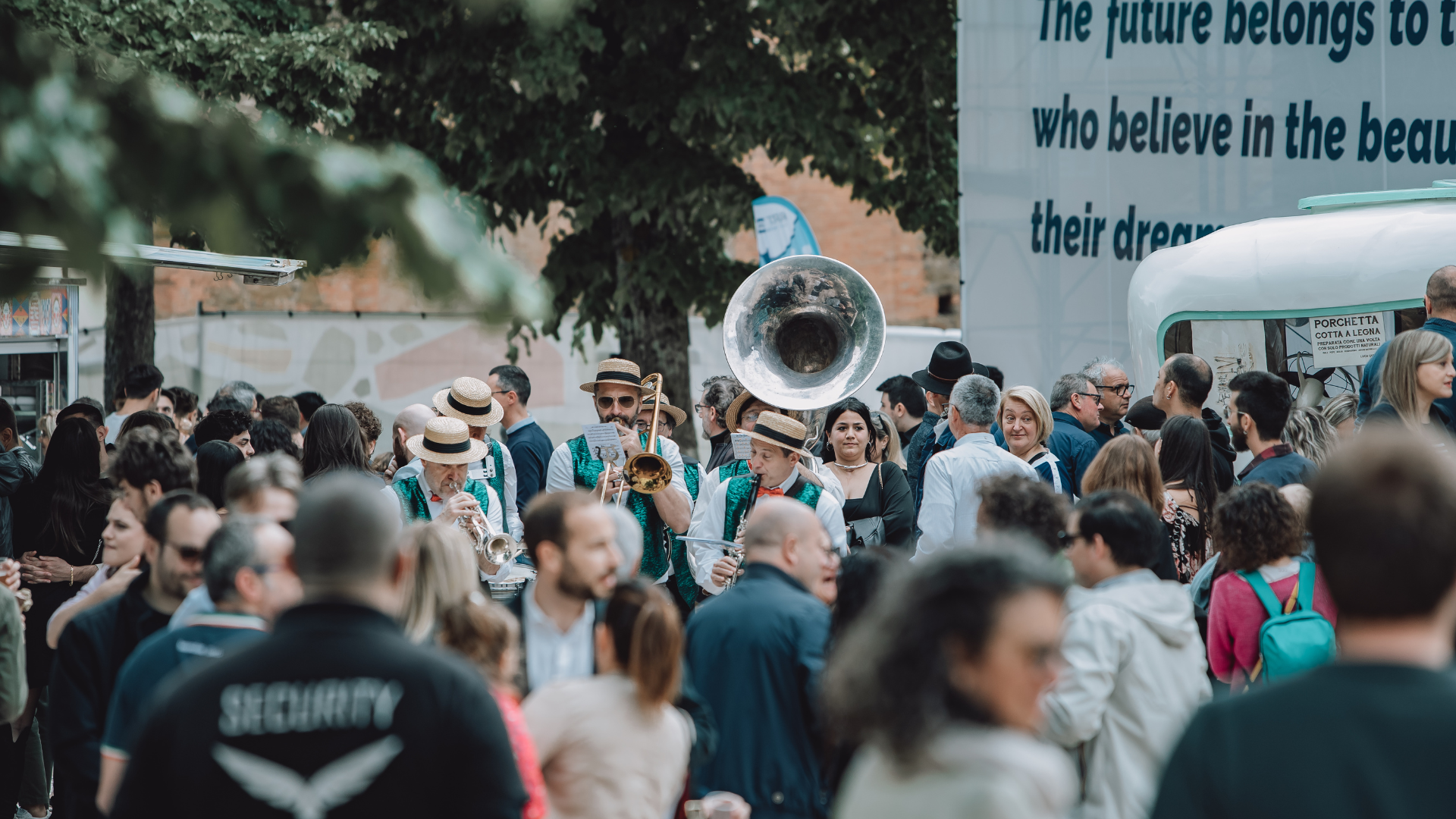 OpenART 2023: An inclusive experience of sharing and enhancement

ART continues its journey of inclusion! The OpenART 2023 event was a unique opportunity to share not only the magical location of Pischiello, but also its important historical background and our unique values. During this day, more than 600 people, including staff, family and friends, participated in an unforgettable experience. It was the perfect opportunity to breathe in the ART atmosphere and appreciate our daily commitment dedicated to an inclusive, sustainable and people-friendly process of growth.
An experiential journey:
OpenART was conceived as an experiential journey that both engaged and excited all participants.
The adventure began at the company parking area, where a fun little shuttle train took visitors to the charming Borgo del Pischiello.
For those who had never had the opportunity to visit ART's offices, laboratories and production environments before there was the opportunity to take organized tours, in which even the employees themselves were more than happy to participate. The tour was even more magical since our headquarters is not usually open to external visitors.
Activities for all ages:
During the afternoon, a series of activities and workshops suitable for all ages were organized.
For younger children, games and entertainment were set up that had been designed to bring them closer to the world of scientific research. An area dedicated to robots made it possible to promote the development of computational thinking and coding while providing a fun experience. An original and fun science raffle was a "must", as well as a creative-laboratory space where participants could build unusual flying objects and test their in-flight performance for daredevils of all ages.
For adults, the goal was to explore into the amazing combination of past and future that the wonderful ART location ensures. A unique show was organized, involving 10 cartoonists whose task was to portray the fantastic history of ART through their artistic talents.
Food and Entertainment:
As per tradition, street food carts delighted participants with high-quality products from with the surrounding area. A traveling band energized the atmosphere with its lively music.
The highlight of the entertainment was the setting of the Pischiello itself, a location surrounded by green woods and countryside with a centuries-old history and breathtaking views, which all contributed to the day by giving guests an unforgettable spectacle of nature.
OpenART 2023 was a true triumph, once again demonstrating our commitment to inclusion, sharing and excellence.
We will continue on our path, maintaining the unique values that set us apart and make each event a memorable experience for all participants.
Special thanks to all of our employees and their loved ones for making this day so unforgettable!
Don't miss our updates, keep following us on our Linkedin page.To contact us email us at: info@artgroup-spa.com
The miniaturisation of electronics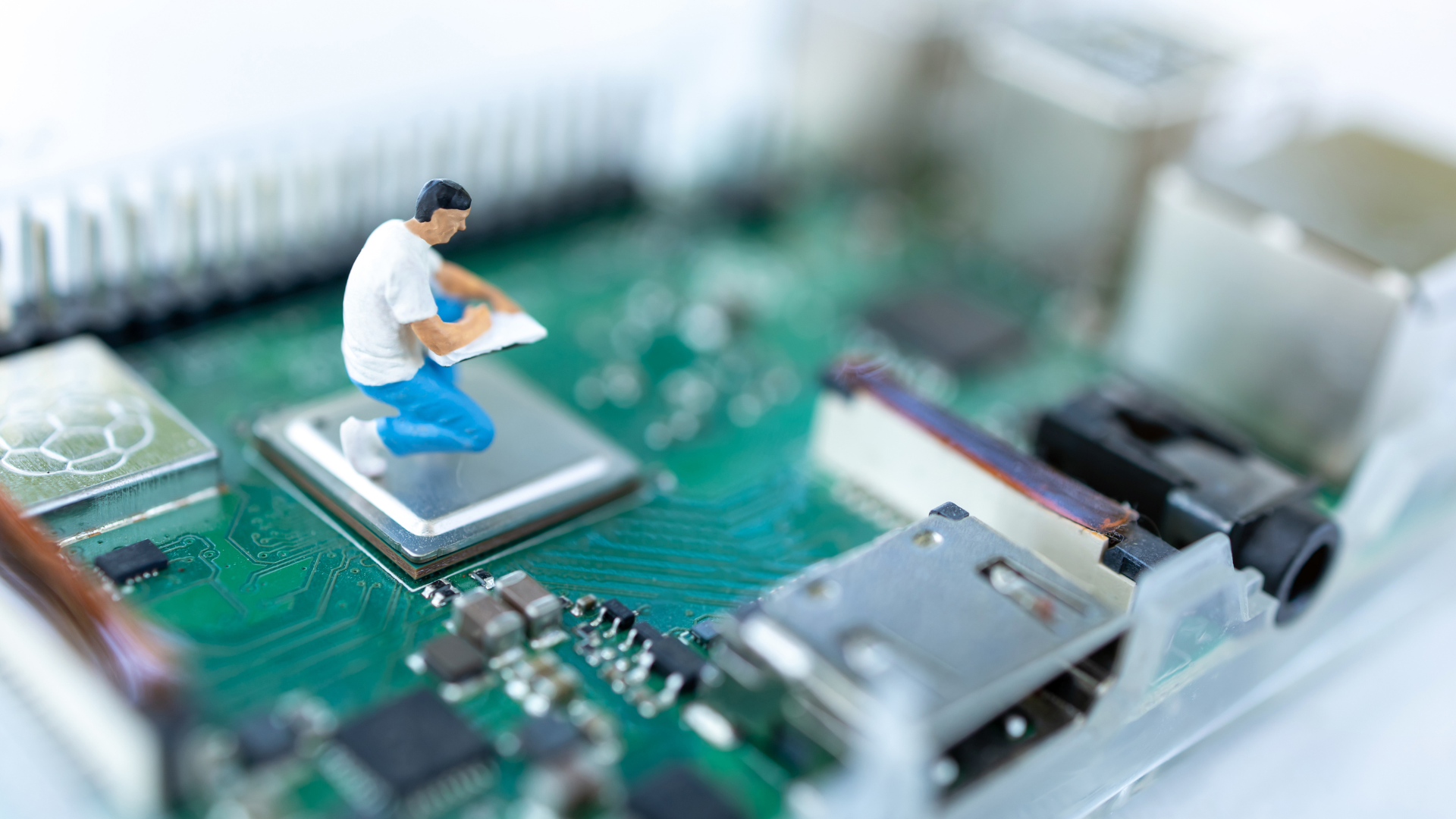 The miniaturisation of electronics
Ever smaller, faster, lighter and thinner: these are the requirements that electronic products have to fulfil. In recent years, the small form factor and system-on-chip integration have come to the fore in the technological offerings of both component manufacturers and system integrators, with the now clear objective of achieving ever smaller, ever more wearable, ever more interconnectable, ever more locally intelligent systems.
The strategies for pursuing these goals are varied, while the results are essentially the same: a reduction in size and power consumption at the same time as a corresponding increase in functionality.
Change is constant in the electronics industry. Since the birth of the transistor in the late 1940s, researchers have embarked on an evolutionary path focusing on miniaturization. A decade later, the first integrated circuit (IC) containing four transistors was developed by Robert Noyce at Fairchild Semiconductor.
We have seen how, in the 1960s, the automotive industry was mature enough to introduce the new transistor technology into the nascent car radios, which allowed for a further step of progressive reduction in size of the device.
Coming to the present day, we can now find tens of billions of transistors in the most advanced processors and semiconductors, all guarantee a drastic reduction in volume with an exponential increase in computational capacity.
Thanks to the process of component miniaturization, the industrial sector, in particular, has seen the degree of automation used in production increase significantly over the last decade.
Initiatives to improve industrial efficiency, such as Industry 4.0 and the Industrial Internet of Things (IIoT), are responsible for the increasing deployment of electronics-based sensor and control equipment as well as machine learning systems based on artificial intelligence applications. This increase in automation equipment is set against the backdrop of extremely limited available space in factories, driving the demand for compact, energy-efficient technologies and state-of-the-art components.
The drive for component miniaturization is not limited to electronic components. Manufacturers of automation equipment and sub-assemblies have also innovated. Advances in 3D printing, materials technology research and a deeper understanding of finite element analysis in mechanical design are helping to reduce weight, size and cost.
Advances in the design and production of miniaturized components have benefited the automotive industry immeasurably. Specifically, in our market, they have given a boost to the development of infotainment, which has become the car's main control centre. The trend towards miniaturization has allowed designers and manufacturers to incorporate more advanced features into their end products while reducing their impact, giving them the ability to increase the features and functionality of new products without increasing their physical dimensions in the car.
These important developments in electronics have heralded the advent of on-board control units that are significantly more powerful and efficient than in the past, both in terms of calculation capacity and in terms of the energy efficiency of the component within the increasingly complex ecosystem of the modern car.
The gradual compacting of internal components – also driven by the adoption of modular platforms on which the mechanics of the car are assembled together with increasingly optimised procedures and innovative machinery – has allowed a reduction in the number of control units installed on board the car, centralizing more and more functions in increasingly powerful hardware.
Today, more than ever before, the car is a complex system where many devices can connect, interact and exchange data and, more concretely, where the travel experience – enjoyed by drivers and passengers – are often defined and characterized by software ecosystems, which are constantly being updated and developed. In this perspective, the miniaturization of electronics enables and also drives an increasingly user-centred design of interfaces and experiences.
Don't miss our updates, keep following us on our Linkedin page.To contact us email us at: info@artgroup-spa.com
FUTURE FEMALE: An achievement that makes us proud but also prompts us to pause for thought.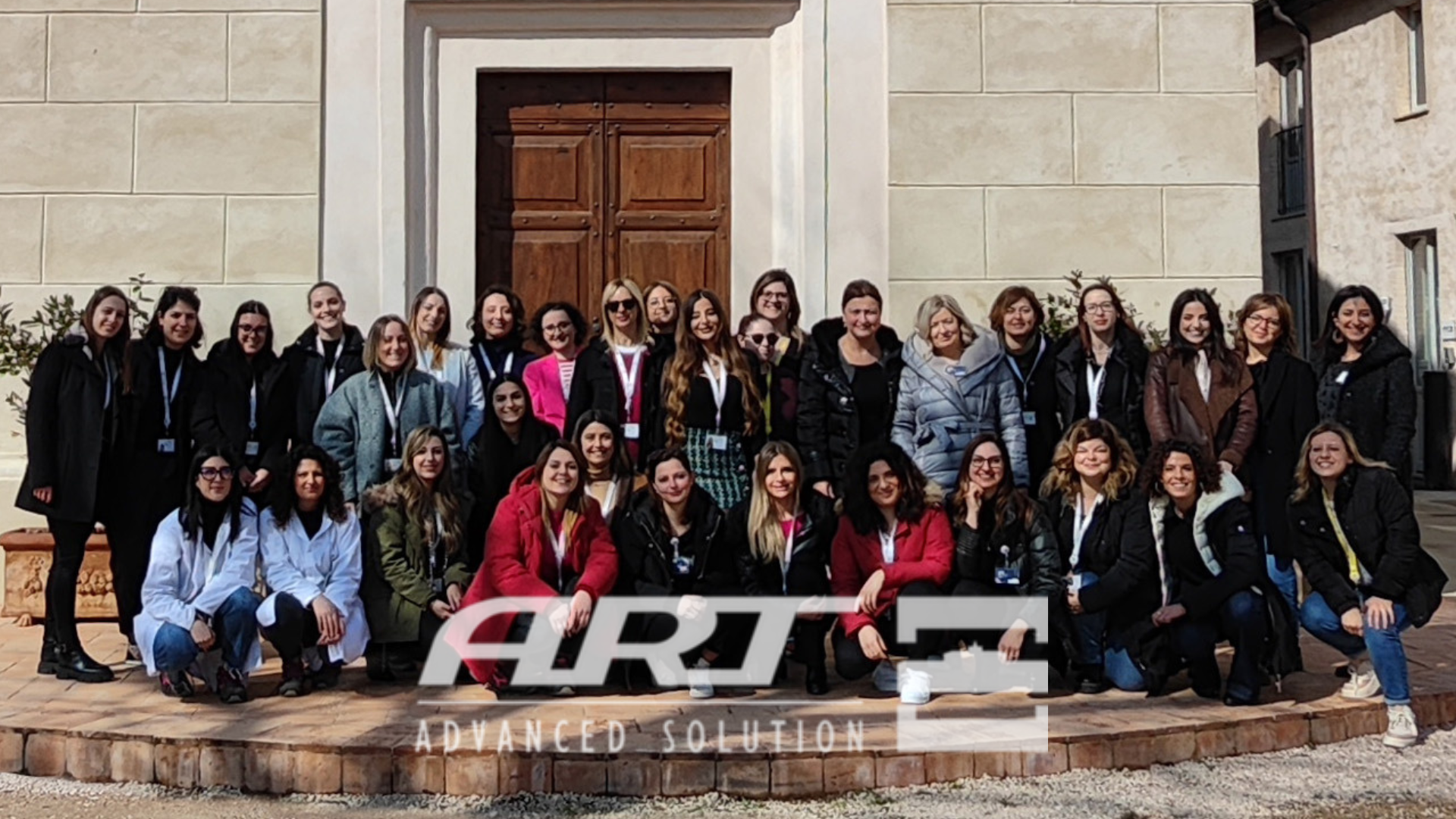 FUTURE FEMALE: An achievement that makes us proud but also prompts us to pause for thought.
At the 2nd edition of the call for proposals "Future Female. Welfare and sustainability of women's work", instituted by the Regional Councillor for Equality, Rosita Garzi, in collaboration with the Social and Cultural Promotion Association "Sovrapensiero", ART Spa won first place, jointly with the company SINTAGMA.
The award aims to promote and highlight virtuous cases of corporate welfare dedicated to women, and ART has shown that it devotes attention to this specific issue. Our participation in this call has also given us the opportunity to reflect on what we have accomplished in recent months.
ART Spa, founded in the early 2000s and located in the picturesque Villa del Pischiello in Passignano sul Trasimeno, is today one of Italy's leading suppliers of connected infotainment systems and digital cockpits for luxury sports cars. A world that is considered predominantly male, but which ART has instead sought to open up to female skills, enhancing women's abilities and guaranteeing fair access to positions of responsibility within its organization. Suffice to say that ART now has 20% women in its workforce, a figure that is growing steadily if one compares it to the years 2020 and 2021 when women were 12% and 15% respectively.
The year 2022 saw the creation of a new body, Organizational Development, which in collaboration with HR created a new program: "Oxygen". This project, run by a predominantly female team, aims to increase the engagement of people in ART by helping them to develop the tools they need to best meet the challenges that await us in the future as a company, a group and as citizens.
Various initiatives have thus been activated, including:
– ART Academy aimed at developing soft skills, transversal skills and emotional intelligence to increase the versatility of each individual
– ART FOOD REVOLUTION, a sustainability project for and in the surrounding area that foresees the certification of the canteen service by the CCPB organization with the involvement of many local producers, thereby setting in motion a virtuous process for our territory with ethical and social repercussions.
ART is a young and innovative company, and it is precisely because of this characteristic that is so strong in its DNA that it has always been a strongly digitized company. This is why it has been so successful in immediately activating flexible work policies that today allow it to be closer to the needs of women in order to help them better combine private life (especially post-maternity) and work, also through other contractual flexibility tools (e.g. part-time).
ART is not stopping: there are many initiatives planned for 2023. Let's keep going like this!
Don't miss our updates, keep following us on our Linkedin page.To contact us email us at: info@artgroup-spa.com
ART FOOD REVOLUTION: Sustainability and care for the territory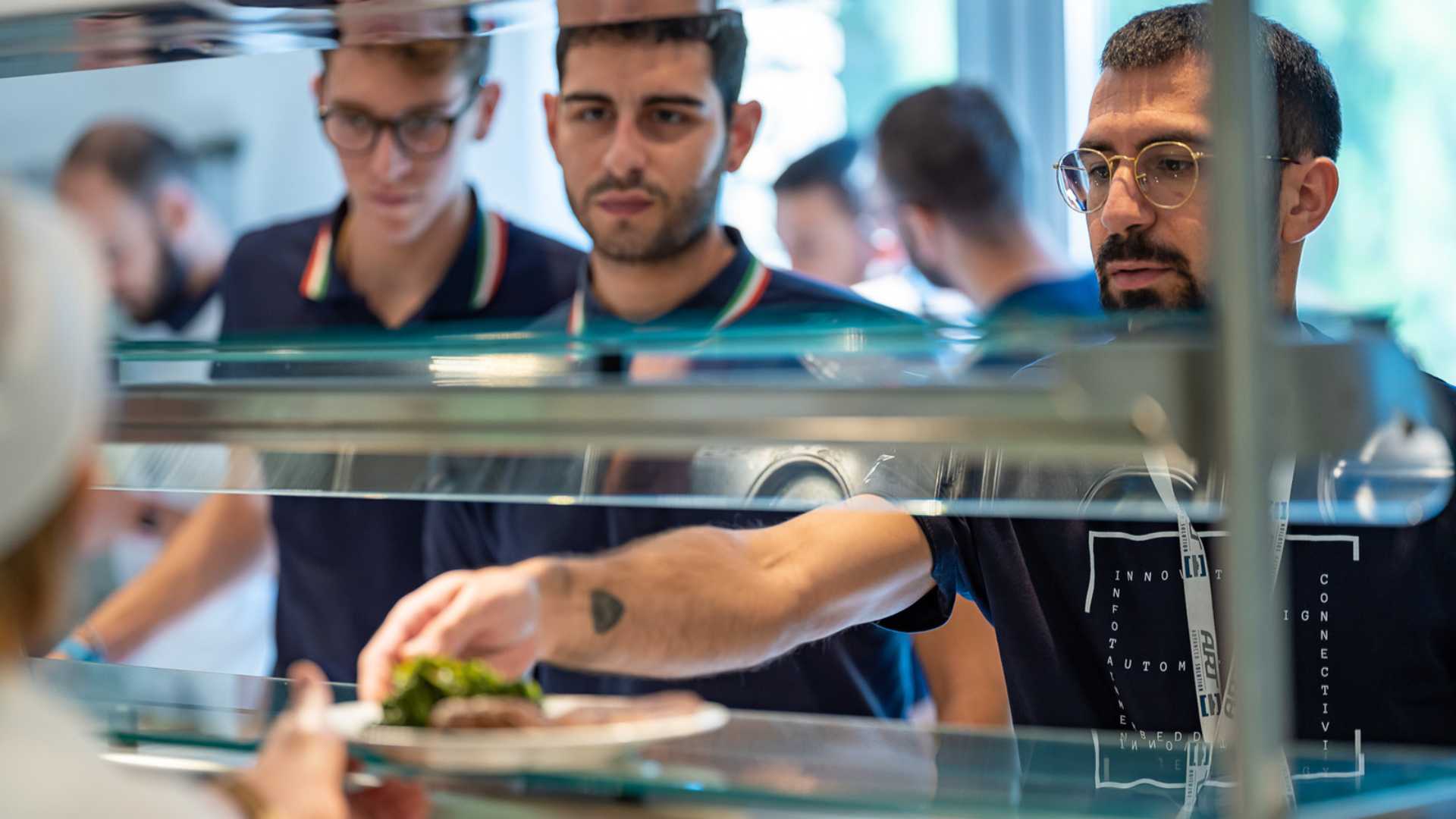 Nowadays, there is an ever-growing attention paid to the concepts of environmental sustainability, the proper use of resources and the reduction of pollutant emissions. Responsible interaction with the environment is essential in order to continue producing goods and services and at the same time safeguard the Planet, thus ensuring it is preserved for future generations.
This concept is also frequently associated with the world of catering, both in terms of the quality of products as well as in the way in which products are prepared and consumed.
In this short interview with Francesco Ortix, Chief Executive Officer of ART SpA, we explore the ART FOOD REVOLUTION project connected with our company canteen.

1. What is the ART FOOD REVOLUTION project?
Here at ART we are used to talking about pathways rather than projects, and the one we are following in our company cafeteria is an example of this!
Through close collaboration with the company that runs the cafeteria – Consorzio il Bove 2 soc. cooperativa sociale together with all of their staff – we are implementing a series of strategies aimed at ensuring quality both in terms of the raw materials used in the preparation of the meals we serve and in the preparation methods and the general management as well.
2. How are you carrying out this project?
The first objective we set ourselves was achieved a few days ago when we obtained the "Conosci il Tuo Pasto" (Know Your Meal) certification created by the CCPB, a certification and control body for food and "non food" products obtained in the organic and eco-friendly and eco-sustainable production sector.
Sustainability and, specifically, sustainable development concern the environmental, economic and social spheres in an interconnected way. Together, these three dimensions contribute to the definition of well-being and progress, and it is starting from this principle that we have initiated the development and growth of our project.
3. What is the "Know Your Meal" certification and how does it work?
"Know Your Meal" identifies a set of requirements for organizations that serve food and beverages, emphasizing raw materials and ingredients, non-food consumables, ethical and environmentally sustainable behaviour.
This certification has spurred us to adopt a series of virtuous behaviours in the 5 qualifying areas: Quality Products, Territory & Traditions, Ethics, Sustainability and Veg.
4. How have you fulfilled the requirements of the 5 areas?
The first area led us to choose quality products such as those from organic farming and then in conversion to organic and slow food presidia with recognized, highly appreciated and certified characteristics. Then in a second phase, this led to the gradual discovery of our territory and its traditions. The most demanding but also the most rewarding work is the continuous search for new small producers who allow us, once a week, through the distinctive nature of their products, to discover villages, territories, new recipes and culinary traditions.
The service is also performed in an ethical and sustainable way thanks to the use of disposable, compostable material and biodegradable detergents.
Don't miss our updates, keep following us on our Linkedin page.
To contact us email us at: info@artgroup-spa.com
ART World: ART's new 3D experience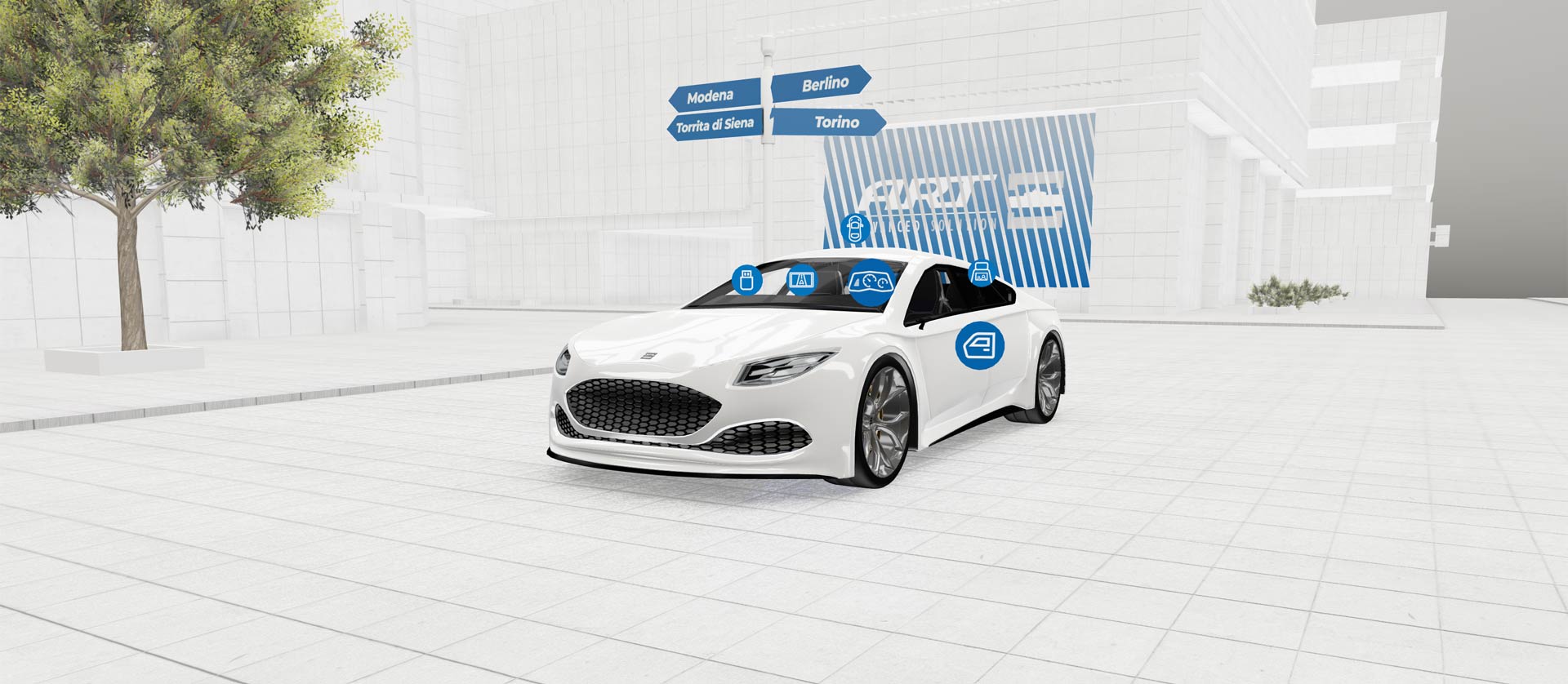 ART Spa is pleased to announce "ART World" a real time 3d experience, a totally innovative project that has seen us engaged in its study, design and creation. ART's new 3D experience allows users to enter a captive 'world', an ideal city in which, through a 3D model car, we are able to introduce you to ART's main products.
Moving through this space, the user can observe the car from every point of view, get on board and see the details of its equipment.
Navigation buttons guide the user by allowing easy switching between features of the by-ART infotainment system, as well as setting the 'bare bones' view of the infotainment elements. The model thus allows the user to fully appreciate the usability and functionality of these products at the same time.
In fact, it is possible to select the digital dashboard view, the navigation and multimedia playback systems, the on-board screens and the USB connection system.
Given ART's decades of experience in the automotive industry, and specifically in the supply of connected infotainment systems and digital cockpits for luxury sports cars, we are aware of the importance of combining real-time vehicle data to create an immersive experience, and in our new 'ART world' we have tried to give more prominence to our products by showing them through real-time visual communication.
ART, which combines expertise and professionalism to innovate and produce high-tech systems, is making digitization an essential element in the continuous transformation of the car interior and creating an immersive experience by providing customized and unique solutions.
Curious to try it out? You can find it at this link: https://www.artgroup-spa.com/art-world/
Introduction to the Functional Safety, ISO 26262.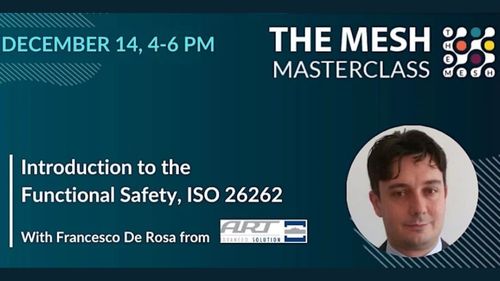 One of the common questions we always ask ourselves is why the industry safety standard ISO 26262 so important?
The automotive sector is undergoing profound transformation, new concepts and new technologies are developing. ADAS systems, electrification, V2V architectures are only some examples of new generation of challenges for the mobility sector.
Functional safety is a common aspect of all new challenges and is increasingly an element of competition to but the best products on the market.
In ART, in recent years we have indeed invested a lot of energy in developing expertise and, therefore, products that comply with the ISO 26262 standard. This path has led us to acquire a high level of know-how that allows us to provide consulting services that help companies design, develop and produce systems compatible with functional safety standards.
ART Germany is member of Drivery that is not only the most innovative coworking space in the center of Berlin, but also a hub for innovation and mobility.
In this innovative and proactive collaborative environmental, today we hold our first masterclass, where we introduced the functional safety for the automotive industry (ISO 26262).
We explained how to calculate the level of automotive safety integrity (ASIL) of a function and its impact on the architecture, HW and SW of the electronic subsystems and the HW/SW lifecycle.
After a first overview of functional safety, we tried to describe it properly. Moving on to the differences and commonalities between FuSa standards in automotive sector (ISO 26262) and other sectors (e.g. agriculture, earth moving machines). Finally, the phases of the Functional Safety lifecycle were analyzed.
To learn more about Functional Safety listen to the words of Francesco De Rosa, German Site Manager and Functional Safety Manager of ART. Watch the video!
Contact us:
info@artgroup-spa.com
ITS Umbria Academy announces partnership with Rightware and ART SPA for the creation of a Kanzi Learning Lab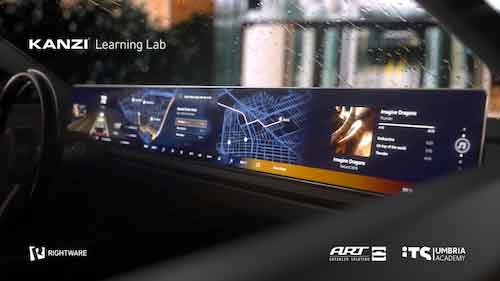 Passignano sul Trasimeno, 28 November 2022
ITS Umbria Academy has signed an important partnership with Rightware, a Finnish software company, and ART SPA, an Italian automotive infotainment manufacturer, to develop the institute's training programs.
The first implementation stage of this project focuses on creating HMIs with the Kanzi One development environment, specifically for the automotive sector. To support this mission, Rightware granted ITS Umbria software licenses and assistance to create a tailored training program in a new Kanzi Learning Lab at LABOMEC, the mechatronics laboratory of ITS Umbria in Foligno.
Thanks to didactic co-design, the lectures and technical assistance provided by ART allowed ITS students to follow a training course delivered according to the typical approach of the application didactics of the Higher Technological Institutes, which envisages close cooperation between schools and the business world.
ITS students thus had the opportunity to participate in the realization of advanced research projects, learning basic concepts related to key practices in UI Design/Interaction, which constitute a focal point for collaborative study and research with the automotive industry in the area of user interface design and development.
The ITS Umbria class involved in the project showed great appreciation for the project, with positive feedback from the students who recognized and highlighted the added value of this training experience related to the use of the industry-standard Kanzi One HMI tool. These skills will prove to be a very useful resource for their professional development in the working world.
Thanks to the success of this first training experience and the advanced stage of implementation of the Kanzi Learning Lab at LABOMEC, ITS Umbria Academy, in agreement with Rightware and ART, intend to continue the program of collaboration, to give continuity and further impetus to the educational models implemented by ITS Umbria Academy, in this case, in the mechatronic and digital fields.
ITS Umbria
ITS Umbria is a post-diploma academy in applied sciences and technologies promoted by the Ministry of Education and the Umbria Region, along with the main companies in the area. At the end of the two-year program, through a modern and practical educational system aimed at technological innovation, it offers its students a very high level of employment opportunities.
ART Spa
Founded in the early 2000s and based in the evocative Villa del Pischiello in Passignano sul Trasimeno, ART is today one of Italy's leading suppliers of connected infotainment systems and digital cockpits for luxury sports cars. ART combines skills and professionalism to innovate and produce systems with high technological content, thus providing customized and unique solutions. The company counts among its customers the main Italian and international manufacturers of super sports cars, who recognize the Umbrian company's excellent technical and technological skills, combined with a very high level of customer care. With around 200 employees and a turnover of over 35 million Euros, ART represents a Made in Italy
Rightware
Rightware is the pioneering provider of automotive graphics software tools and services. We are uniquely positioned, with a heritage in gaming, graphics, and UI development, and with a dedicated focus on the automotive industry. We help automakers become highly efficient and creative with no limits. With Kanzi, the traditional HMI is transformed into a real Signature UI. Rightware is headquartered in Finland and has a presence in China, France, Germany, Italy, Japan, South Korea, UK, and USA. As a ThunderSoft company, our combined skills and assets allow us to deliver fully integrated HMI solutions, engineering support, and design services. Kanzi is the market-leading automotive UI tool, trusted by over 50 automotive brands across the globe.
Contact us:
info@artgroup-spa.com
The collaboration of ART in the creation of Pagani Utopia – Press Release
Passignano sul Trasimeno, September 2022
ART IS ONE OF THE TECHNICAL PARTNERS WHO HAVE COLLABORATED IN THE CREATION OF THE NEW HYPERCAR, PAGANI UTOPIA
The technical partnership between Pagani Automobili and ART is not just about innovation, but also about sharing values that go well beyond mere business: attention to the territory, to people and to the client, who is made to feel a central part of the project.
The city of Milan hosts the world launch of the new Hypercar, Pagani Utopia. The presentation took place under the banners of art and science, the guiding principles inspired by Leonardo da Vinci, a constant element at the basis of Pagani Automobili's creations.
The Pagani Utopia is the latest addition to the Pagani family and will be the last car of the brand to enjoy the legacy of the 864 hp twin-turbo 60° V12 engine, custom developed exclusively for Pagani by Mercedes-AMG. The Hypercar will also be available in a manual version for a mechanically pure driving experience.
Pagani Utopia has resulted in a partnership between Pagani and ART based on shared values, which has allowed the development of a state-of-the-art infotainment system tailored to the needs of Pagani and its customers. The infotainment system allows customers to enjoy an intuitive and high-tech driving experience, fully reflecting Pagani's vision.
Utopia's design stems from inspirations and stylistic insights from the past, recognizable in its evocative elements: volumes and iconic features, colours and materials inspired by the 1950s and 1960s. A car inspired by the past but looking to the future by defining timeless lines and shapes.
The result is at odds with current fashions: there are no screens, apart from the essential display in front of the driver, which nonetheless allows all the navigation, comfort, safety and entertainment functions to be exploited; this was a great challenge for ART, having to re-imagine the user experience and their interaction with infotainment, as there is no touch screen; a challenge that ART took up enthusiastically and professionally, working in concert with Pagani.
Thinking of and creating simple, clean and essential products is so often highly complicated, but the collaboration with a company with high skills and professionalism such as Pagani has allowed us to achieve a high-value product that will certainly stand the test of time.
About ART Spa
Founded in the early 2000s and based in the evocative Villa del Pischiello in Passignano sul Trasimeno, ART is today one of Italy's leading suppliers of connected infotainment systems and digital cockpits for luxury sports cars. ART combines skills and professionalism to innovate and produce systems with high technological content, thus providing customized and unique solutions.
The company counts among its customers the main Italian and international manufacturers of super sports cars, who recognize the Umbrian company's excellent technical and technological skills, combined with a very high level of customer care. With around 200 employees and a turnover of over 35 million Euros, ART represents a Made in Italy excellence capable of competing with the large multinational groups active in the sector.
About Pagani
The Italian company Horacio Pagani producing Hypercars is headquartered in San Cesario sul Panaro, Modena, the heart of the Motor Valley. Founded in 1998 by Horacio Pagani, originally from Casilda, a small town in the Argentine countryside, in a few years, it has established itself as a reference point for exclusive cars built around the wishes of customers, using highly technological materials such as carbon fiber and titanium.
The debut took place in 1999 at the Geneva International Motor Show with the Zonda model, followed in 2011 by Huayra. In 2022, the new model Pagani Utopia is writing a new chapter in the brand's history.
Fascinated by the myth of Leonardo Da Vinci, Horacio Pagani makes Leonardo's concept of "art and science" his guiding principle, a philosophy at the basis of each of his creations combining aesthetics and mechanics, form and function, craftsmanship and technological know-how giving life to unique Hypercars in the San Cesario Atelier. In addition to creating dream cars, Pagani offers its customers the "Pagani Officina" program: a series of services aimed at certifying the authenticity of the cars, their restoration and their maximum customisation.
The company employs over 170 people, 20 worldwide dealers and commercial offices in the United States and Hong Kong to be closer to international customers.
Contact us:
info@artgroup-spa.com
PROCESSO 4.0 PER UN IMPRESA ELETTRONICA DEL SETTORE AUTOMOTIVE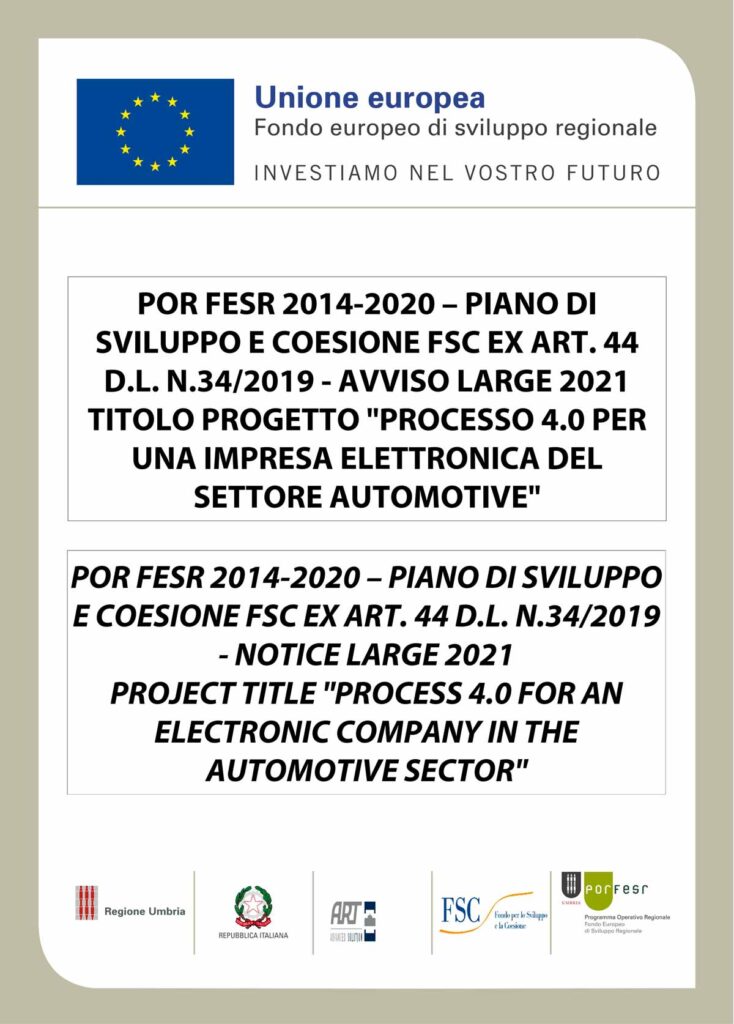 The investment represents an increase in the company's technological capabilities and has made it possible to apply innovative technologies that are functional to the company's ongoing technological and digital transformation into Industry 4.0. The project is consistent with the area of specialization identified in the Research and Innovation Strategy for Intelligent Specialisation RIS 3: INTELLIGENT FACTORY by means of the development of technologies and solutions to improve the ability of modern factories to be flexible and efficient, in order to respond rapidly and appropriately to any changes as needed by market dynamics. This investment completes the company's journey towards the creation of a truly intelligent factory. This project has enabled ART to increase its efficiency with a consequent reduction in production time and costs.
L'investimento ha rappresentato un incremento della dotazione tecnologica dell'azienda e ha consentito di applicare tecnologie innovative, funzionali alla trasformazione tecnologica e digitale in atto dell'impresa in chiave Industria 4.0. Il progetto è coerente con l'ambito di specializzazione identificati nell'ambito della Strategia di Ricerca e Innovazione per la Specializzazione Intelligente RIS 3: FABBRICA INTELLIGENTE sviluppando tecnologie e soluzioni per migliorare la capacità delle moderne fabbriche di essere flessibili ed efficienti, allo scopo di rispondere in modo adeguato ai cambiamenti richiesti dalle dinamiche del mercato. L'investimento permette di completare il percorso dell'azienda verso la realizzazione di una vera e propria fabbrica intelligente. Il presente progetto ha consentito ad ART di aumentare la propria efficienza con una conseguente riduzione dei tempi e dei costi di produzione.

AVVISO A SOSTEGNO DEI PROGETTI DI RICERCA INDUSTRIALE E SVILUPPO SPERIMENTALE 2020
The aim of the project is to define, study and implement an automotive assisted parking system in a prototype form. This type of system is able both to automatically identify free parking spaces near the car while driving, and to independently perform parking maneuvers without involving the driver.
Il progetto ha come obiettivo la definizione, lo studio e l'implementazione in forma prototipale di un sistema automotive per parcheggio assistito. Questa tipologia di sistemi è in grado sia di individuare automaticamente parcheggi liberi in prossimità della vettura durante la guida, sia di eseguire autonomamente le manovre di parcheggio senza coinvolgere il guidatore.
Motortec S.p.A. and an industrial partner acquire 100% of the capital of ART S.p.A. to support and sustain the company's planned growth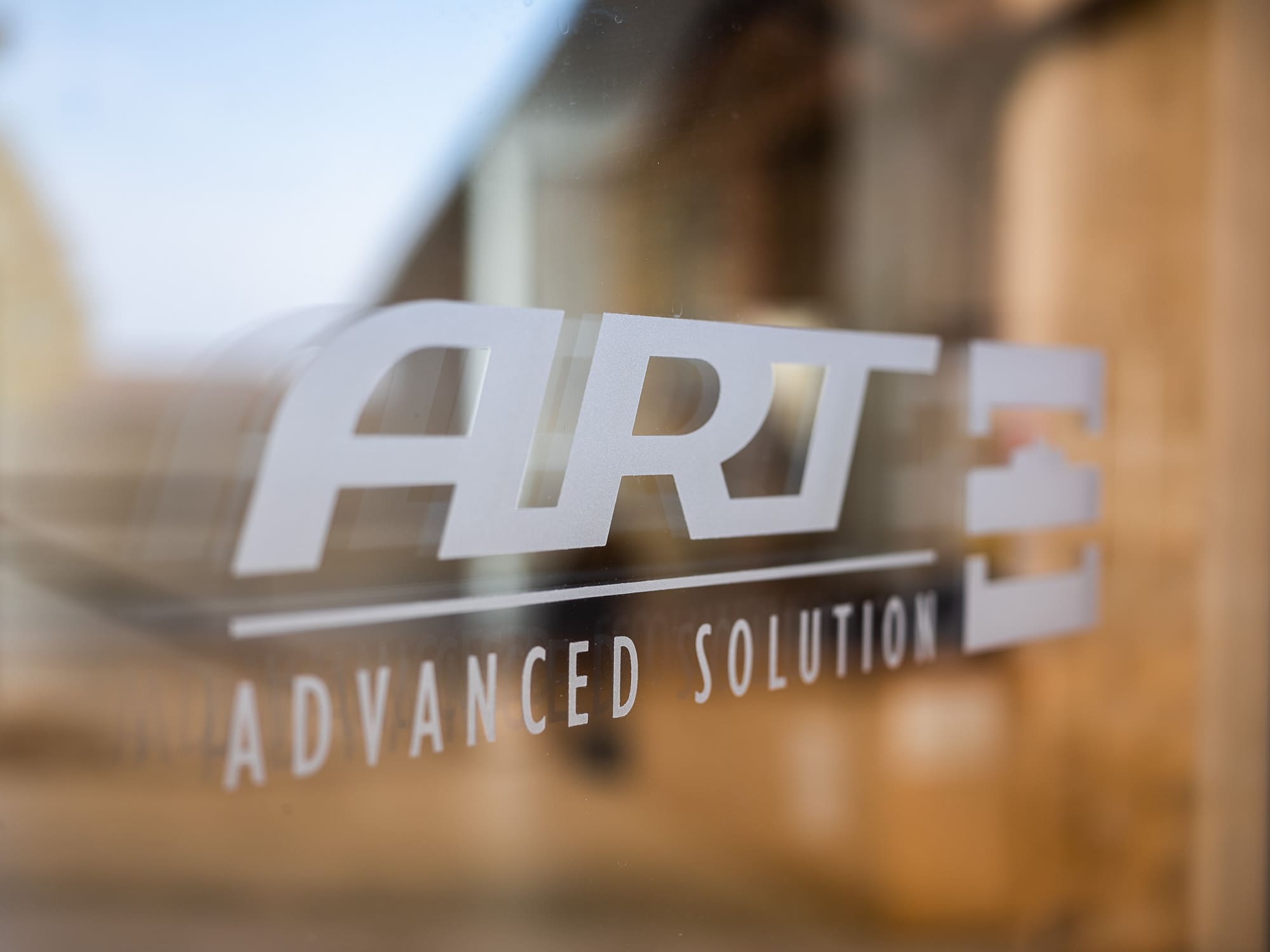 Passignano sul Trasimeno, 14 September 2022
ART, Italian leader in the supply of infotainment systems for luxury cars, looks to the future on the basis of the excellent results achieved in recent years and is strengthened by the entry of new partners, Motortec and Avio. The company's objective is to continue along its path of growth through the continuous development of cutting-edge technological solutions, confirming its position alongside the main manufacturers of luxury sports cars. At the same time, ART sold to Avio its participation in Temis, a company of the group which is active in the supply of services and products in the aerospace sector.
Motortec S.p.A., a private investment entity that is promoted by The Equity Club and counts among its participants some of Italy's leading entrepreneurial families and Mediobanca, is entering Art's capital with a 95% majority stake. The selling shareholders will then be reinvesting in the majority stakeholder, which will continue to support the company's development.
Avio S.p.A., an Italian aerospace company listed on the Euronext Star segment (ticker AVIO), is entering the company's capital as a minority shareholder with a 5% stake.
Founded in the early 2000s from the intuition of Giancarlo Luigetti, a historic figure in Italian motorsport, and based in the evocative Villa del Pischiello in Passignano sul Trasimeno, ART is today one of Italy's leading suppliers of connected infotainment systems and digital cockpits for luxury sports cars. ART combines skills and professionalism to innovate and produce systems with high technological content, thus providing customized and unique solutions.
The company counts among its customers the main Italian and international manufacturers of super sports cars, who recognize the Umbrian company's excellent technical and technological skills, combined with a very high level of customer care. With around 200 employees and a turnover of over 35 million Euros, ART represents a Made in Italy excellence capable of competing with the large multinational groups active in the sector.
Motortec and Avio will support ART in the next phase of growth, leveraging a number of clearly identified key factors such as (i) the backlog contracted with major customers, (ii) the entry of new customers thanks to the great product development work done in recent years, and (iii) the diversification of target markets by leveraging the company's technological expertise.
Francesco Ortix, ART's CEO, commented: "We are delighted to partner with Motortec and its management team and to embark on a new phase in the history of our company, continuing our path of growth and strengthening our skills. This important transaction puts us in the best position to address and achieve the goals we have set for the coming years and to continue to develop ART here in Umbria, in our Pischiello".
Roberto Ferraresi and Gianmarco Gandolfi, respectively Managing Director and Senior Partner of The Equity Club commented: "The investment in ART represents the seventh investment for The Equity Club and confirms our distinctive ability in scouting for Italian excellences with outstanding growth prospects. We are proud to start this journey with ART, supporting the company in its path of growth as well as in the expression of its full potential thanks to its high-tech skills and distinctive client focus".
Giancarlo Luigetti, who will hold the position of Honorary President, confirms his satisfaction for this important step undertaken by ART, which is functional to the growth of the company and of all those who, in over 10 years, have contributed to making ART a leader in its sector, and adds "we are very happy with this operation and know that we have identified the ideal partner to support the company in its next chapter of growth".
Eugenio Razelli, Enrico Loccioni, Roberto Ferraresi. Gianmarco Gandolfi and Alessandro Agosti are joining ART's board of directors, flanking the current directors Francesco Ortix, Alex Fattorini and Domenico Bordone.
Pedersoli Studio Legale, KPMG and De Candia Associati assisted Motortec in the legal, financial and tax aspects. Studio Legale Mazzi and Studio Legale Associato of the lawyers Marco Lodovichi and Nicolò Lodovichi acted as legal advisors to the selling shareholders, Studio Barbarisi e Associati and Studio Rossi Giuliani handled the tax aspects and DGPA & Co. handled the financial aspects. Grimaldi Studio Legale assisted Avio, which also availed itself of the in-house legal team, for the legal aspects. The notary activities related to the transaction were handled by Studio Notai Associati Ricci e Radaelli.
Contact us:
info@artgroup-spa.com
ART SKILL ACADEMY: A space where corporate culture flourishes.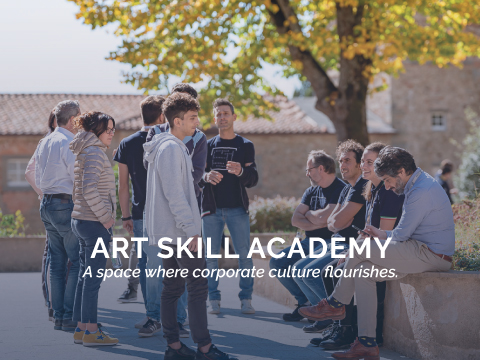 ART is a fast-growing company, and in the last three years alone it has seen a doubling of its workforce. This has highlighted the need to adopt a new approach towards the continuous development of People.
In this brief interview with Emanuela Bernardini Head of Organization Development and
Andrea Narciso Head of Innovation Department, let's explore the project ART SKILL ACADEMY.
1- What is the project ART Skill Academy?
Rather than a project, we will call it a journey: a journey that has lead us a long way from its beginnings and that is now beginning to bear fruit. In the last three years our company has seen an exponential increase in personnel, which, combined with the changing environment in which we live, is making it necessary to develop certain best-practices including the need for lifelong learning. Today more than ever, it is not only professional qualifications that are important, but increasingly, the human qualities that make us act as a cohesive and united team.
ART SKILL ACADEMY has as its primary objective to train People to deal with uncertainty and complexity. ART is experiencing a moment of development and transformation, which will also affect the work organization model. In order to make this growth sustainable for everyone, ART is providing its People with a space and a place where they can meet and grow also through the exchange and integration of diversity.
2- Who is the initiative aimed at?
All of us ART employees, the particularity of this initiative is precisely that it seeks to involve as many people as possible. We have always believed in the need to create a space where people can meet and grow, and this initiative is relevant to ART but above all to the people who populate it. We seek to provide those tools that allow the individual to grow
and then make our orga
nization stronger and more adaptive to the changes that are our constant.
3- What courses are planned?
Academy has two souls, the technical soul (Tech ART) and the human soul (Human ART). The technical experience is aimed at sharing not only what we do and how we do it, but also why we do it: the essence of doing in ART. The human experience is aimed at the Person, it is designed to make the culture that binds us as a team flourish. The Human catalogue is already structured, it includes 11 courses, one of which has been chosen by the company for everyone: "Proactive Mindset – Training for uncertainty and complexity".
4- What are the benefits a person can gain from participating in the various courses?
This, we believe, is the question we feel happiest to answer. We hope and, we firmly believe, that participation in these initiatives is a first step towards the cultural changes that needs to be promoted in ART and that can be fostered by internalizing the concept of shared responsibility and the culture of error. Strengthening the workforce to consolidate the company's solidity, a path that has people at its heart and, first and foremost, the quality of their lives. A company is neither better nor worse than those who work in it, it is an act of responsibility towards our community.
Don't miss our updates, keep following us on our Linkedin page.
Contact us:
info@artgroup-spa.com
Art si è dotata di una camera anecoica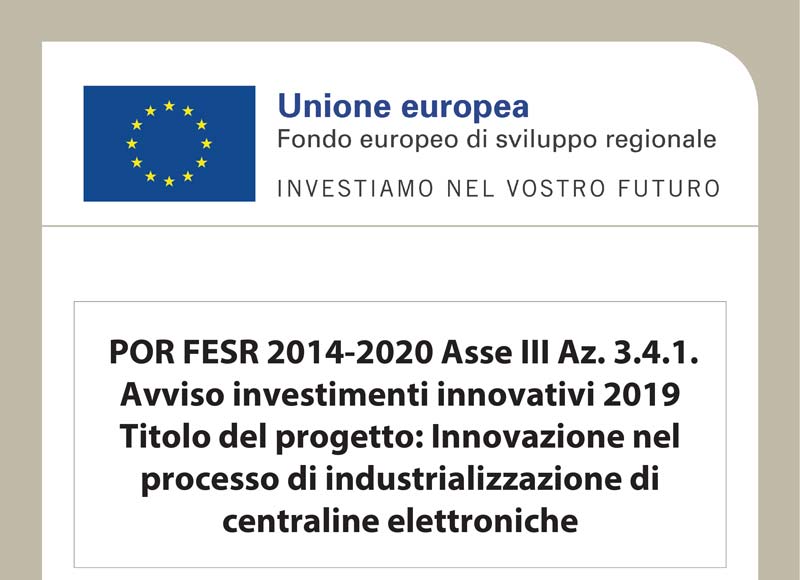 ART grazie alla partecipazione al bando POR FESR 2014-2020 Asse III Az. 3.4.1. Avviso investimenti innovativi 2019 Titolo del progetto: Innovazione nel processo di industrializzazione di centraline elettroniche si è dotata di una camera anecoica.
ART thanks to the participation at POR FESR 2014-2020 Asse III Az. 3.4.1. Innovative investments notice 2019 Project title: Innovation in the industrialization process of electronic control units is equipped with an anechoic chamber.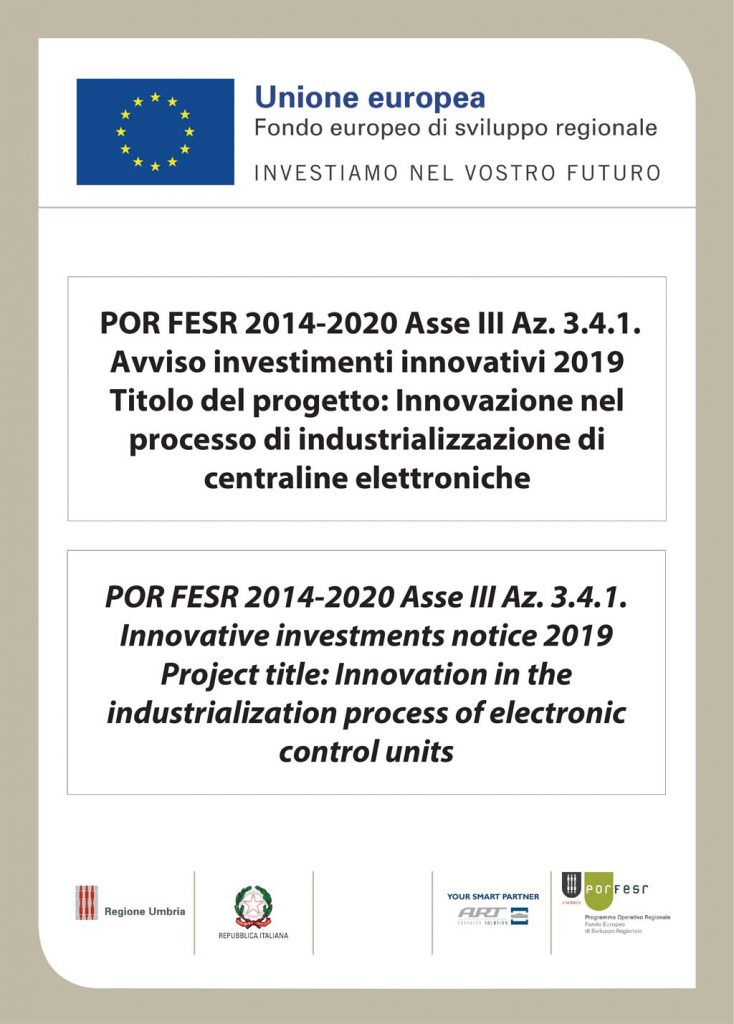 LIS system by ART improves the driving experience of Lamborghini Huracán Evo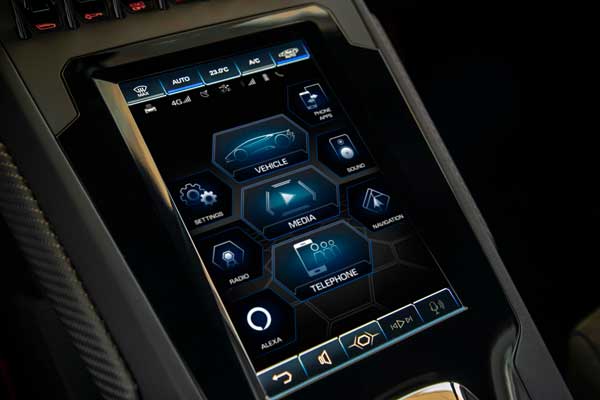 Technology, interconnectedness, diagnostics: LIS was designed by the Umbria-based company, leader in the production of high-performance electronical devices.
Passignano sul Trasimeno (PG), 31 March 2021 – A partnership devoted to innovation and a system of connected infotainment offering the most demanding drivers an immersive, intuitive and highly technological experience, which also maintains ease of use while driving.
ART, a company based in Umbria working towards the design of high-quality and high-performance electronical products in the automotive, aerospace, motorsport and railway sectors, is boosting Lamborghini's infotainment system with an important upgrade, which has been installed in the new Huracán EVO models since the beginning of 2021.
Lamborghini Infotainment System (LIS) offers passengers more flexibility and freedom in the management of centralized systems such as infotainment, navigation, comfort, safety and entertainment.
And that's not all: with its integrated Internet connectivity, LIS can offer new features to drivers, such as the gathering of car data, including IoT sensors, diagnostic services and user settings. Features for the monitoring of real-time traffic (Live Traffic), software updates and Amazon's personal assistant Alexa are also offered.
The integration of Alexa ensures an immersive experience within the vehicle, a key aspect in the near future. Cooperation with Amazon fuses an innovative vision with new tools and techniques, to make consumer experience increasingly rich and interactive.
With LIS system by Art, car owners improve their driving experience, being able to directly access all Amazon services using their voice profile. Drivers can also choose their favorite music, set their destination on the navigation system, set air conditioning temperatures, interior lightning and seat heating, make a phone call and much more.
These connected services are innovative and projected into the future, to satisfy the needs of the global automotive industry which looks to increasingly intelligent products on vehicles, to improve consumer comfort and safety.
With the new LIS system, OTA (Over The Air) software updates can be executed remotely by the OEM (Original Equipment Manufacturer), without the need to use after-sale service. This ensures a constant and punctual update in line with the functionality of the car.
The most important information about the state of the car are sent in real-time to a back-end cloud and the raw data are processed to give the user new services, from the monitoring of the vehicle to the speed warning, in addition to predictive maintenance as well as many other features.
Privacy of users is always taken into account, so that the owner of Lamborghini Huracán EVO can freely choose which features to use.
LIS can also be used on the racetrack, including a performance-oriented telemetry function, which offers the pilot an improved driving experience. Such as the possibility to record routes, maps, as well as video and audio of the race sessions. The pilot can also visualize live notifications about split-times and laps directly on the map, to analyze data and share it together with other results on dedicated apps.