Human-Vehicle Interface, the "Mind & Body" era: two ART case studies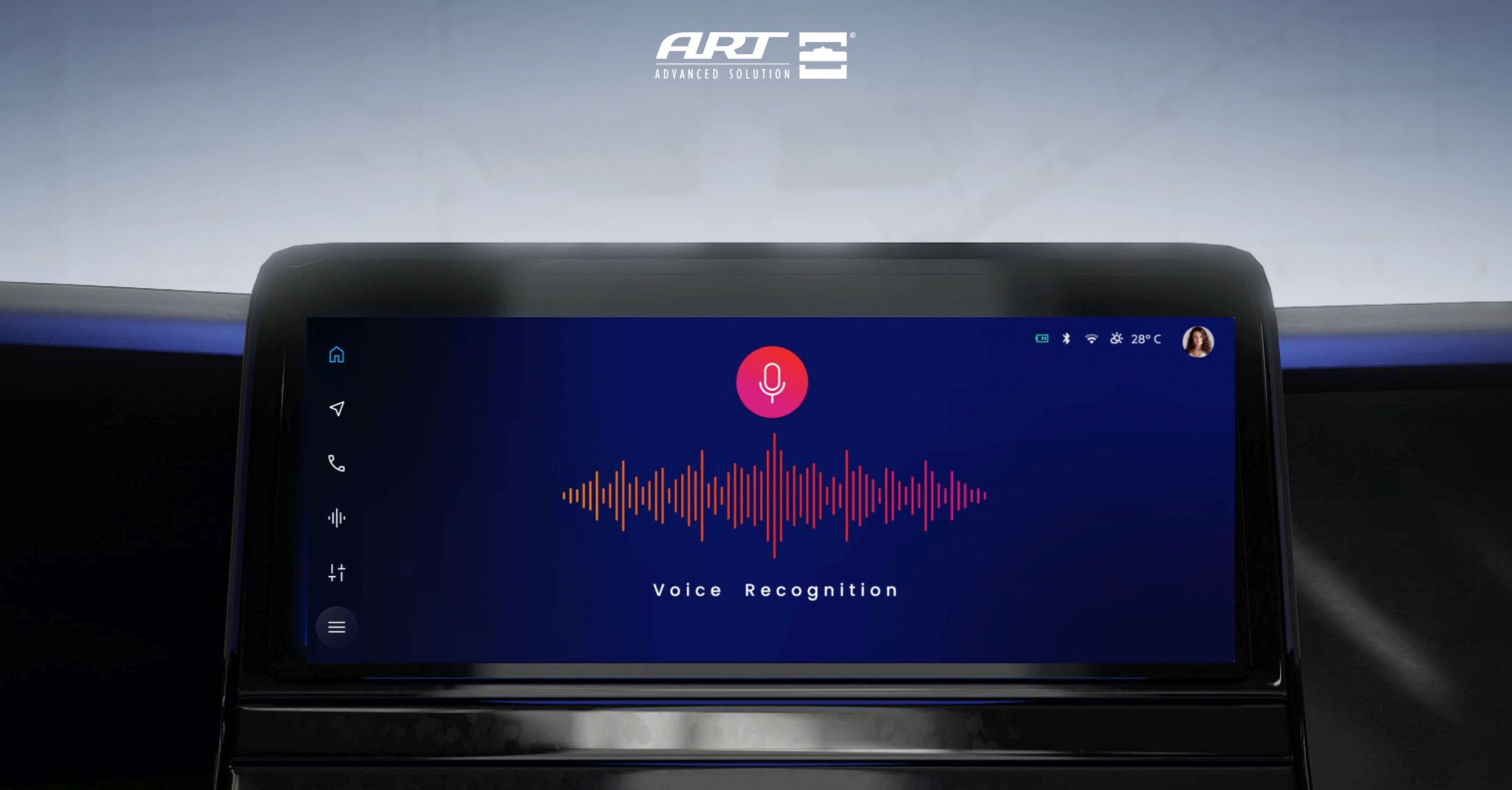 First of all, in order to understand what Human-Vehicle Interfaces are, we need to define what a human-machine interface is. Human-machine (or human-program) interaction can be understood as a process that enables communication and control of computer applications by users.
Thus, it is a relationship between human beings and application programs that serves to accomplish specific tasks: computation, word processing, graphics and drawing, music creation, e-mail, and so on.
Therefore, HMI (Human-Machine Interface) is nothing more than a software layer that is designed to interface the user with the machine being used, aimed at facilitating interaction between the two.
This type of interaction covers aspects of computer science, psychology, design, artificial intelligence and other subjects of study. There are, however, two basic principles underlying HMIs:
•• Usability: means the ability of users to use the product for specific purposes with as little effort as possible, effectively, efficiently and with satisfaction.
•• Accessibility: possibility to use software by any type of users, therefore also by users with disabilities.
Getting into our own reality and within our target market, Human-Vehicle Interfaces, then, are nothing more than specific interfaces that interpose themselves between a car and the driver. Like any user-computer interface, they employ specific methods of interaction with the user.
Let's look at the main ones:
•• Visual messages: shown on a screen or by illuminating particular warning lights and areas on the interior and/or exterior surfaces of the car;
•• Acoustic messages: transmitted, for example, through the car's speakers;
•• Control actions on a wide range of surfaces and touch points: utilization of physical switches and buttons, dials, rotary knobs, keypads, and touch screens.
Progressively, over the years, there has been a shift from the "Hands & Touch" era, in which human-machine interaction was done manually through buttons, keyboards and switches, to the "Mind & Body" era, in which, in order to support the flow of information being used as a user interface, the human body is utilized, for example, through visual or auditory messages. The following are two ART case studies demonstrating the above.
CASE 1: THE DIGITAL DASHBOARD (example of visual message development)
Derived from tablets and smartphones, the digital instrument panel has gradually incorporated more and more elements and features of analog instrumentation, thus making driving information usable in a more dynamic and functional way, with a more appealing and comprehensive human-machine interface, providing all useful driving information in real time, in an increasingly intuitive way. Also, a factor of development in this context is the evolution of the technology behind the displays, which enables more immersive experiences, to the distinct advantage of the user's overall experience of driving the car.
The emergence of digital displays also resolved problems related to lighting conditions, making the digital dashboard easy to read in any weather conditions.
The digital instrument panel makes it possible to access a variety of menus and screens through a few simple controls located on the multi-function steering wheel, which allow the user to change display modes and manage overall navigation.
One of the key advantages of using a digital instrument panel, and thus an advanced interface, is without a doubt the vast number of options for customization. Usually, the different display modes are summarized in the classic and infotainment modes. Depending on the option chosen, the foreground will be occupied either by the circular dials of the tachometer and speedometer or by secondary functions such as the navigation system, telephone controls and media player
Usually, then, the small areas that display essential information such as outside temperature, time, mileage, and information symbols or warnings remain viewable in the lower area of the display. For example, we might prefer to consult the tachometer in its maximum size while doing sports driving, or to display the navigation system on the screen when we need to check driving directions.
ART has made the instrument panel one of its strengths in a market where, like Luxury & Sport, it needs to be customized by providing timely and accurate information while minimizing driver distraction.
CASE 2: VOICE ASSISTANTS (for example sound message development)
One of the most advanced forms of interaction with computer systems is the Voice User Interface (VUI), which is a user interface based on voice and the use of voice commands to perform specific functions of the car in total safety. This technology, which takes advantage of voice recognition and synthesized voice response, has historically opened up new horizons and opportunities for both conventional users and those with disabilities, thus making great strides in digital accessibility.
The development of these new interfaces is constantly evolving and technology manufacturers are making significant investments in it as they still consider the use of voice in the car experience a major game changer globally. This is a revolution that, with vast potential and prospects, could transform human-machine interaction from graphical/tactile to audible/vocal across numerous areas of mobility and thus alter the digital (perhaps not just digital) experiences of all users.
If we look at the automotive market, we can indeed confirm that voice assistants are becoming an integral part of the standard equipment of cars, equipped with systems capable of recognizing the driver's voice to enable him or her to access, safely, a range of services, often custom-tailored to the needs of each driver and with ample opportunity for customization. The adoption is facilitated by the increasing prevalence of connectivity that links more and more devices in the daily experience, from the home to the car. This is a growing trend also thanks to the increasingly effective pervasiveness of smart devices in mobility and leisure.
Looking more closely at the automotive context, today it is possible to take Siri, Google Assistant or Alexa with us in the car. While for more advanced vehicles, you can use the assistant via Android Auto or Apple Carplay. As for Alexa, however, integration is possible only through Echo Auto, a home-like device designed for the needs of drivers.
At ART we always pay special attention to digital innovations, becoming first in class in certain categories: suffice to say that in 2020 ART pioneered the development of in-car VUI by integrating Alexa into in-car infotainment for the first time. Accessibility, inclusiveness, improving overall experience, humanizing digital: these are our guiding principles.
To ensure you don't miss out on our updates, keep following us on our Linkedin page.
To contact us email us at: info@artgroup-spa.com