Introduction to the Functional Safety, ISO 26262.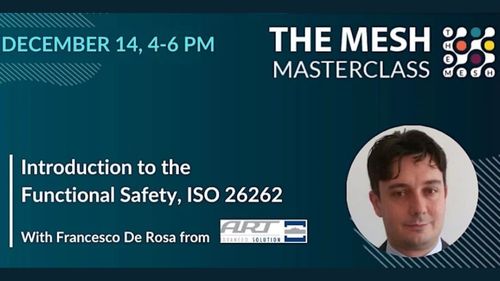 One of the common questions we always ask ourselves is why the industry safety standard ISO 26262 so important?
The automotive sector is undergoing profound transformation, new concepts and new technologies are developing. ADAS systems, electrification, V2V architectures are only some examples of new generation of challenges for the mobility sector.
Functional safety is a common aspect of all new challenges and is increasingly an element of competition to but the best products on the market.
In ART, in recent years we have indeed invested a lot of energy in developing expertise and, therefore, products that comply with the ISO 26262 standard. This path has led us to acquire a high level of know-how that allows us to provide consulting services that help companies design, develop and produce systems compatible with functional safety standards.
ART Germany is member of Drivery that is not only the most innovative coworking space in the center of Berlin, but also a hub for innovation and mobility.
In this innovative and proactive collaborative environmental, today we hold our first masterclass, where we introduced the functional safety for the automotive industry (ISO 26262).
We explained how to calculate the level of automotive safety integrity (ASIL) of a function and its impact on the architecture, HW and SW of the electronic subsystems and the HW/SW lifecycle.
After a first overview of functional safety, we tried to describe it properly. Moving on to the differences and commonalities between FuSa standards in automotive sector (ISO 26262) and other sectors (e.g. agriculture, earth moving machines). Finally, the phases of the Functional Safety lifecycle were analyzed.
To learn more about Functional Safety listen to the words of Francesco De Rosa, German Site Manager and Functional Safety Manager of ART. Watch the video!
Contact us:
info@artgroup-spa.com