ART World: ART's new 3D experience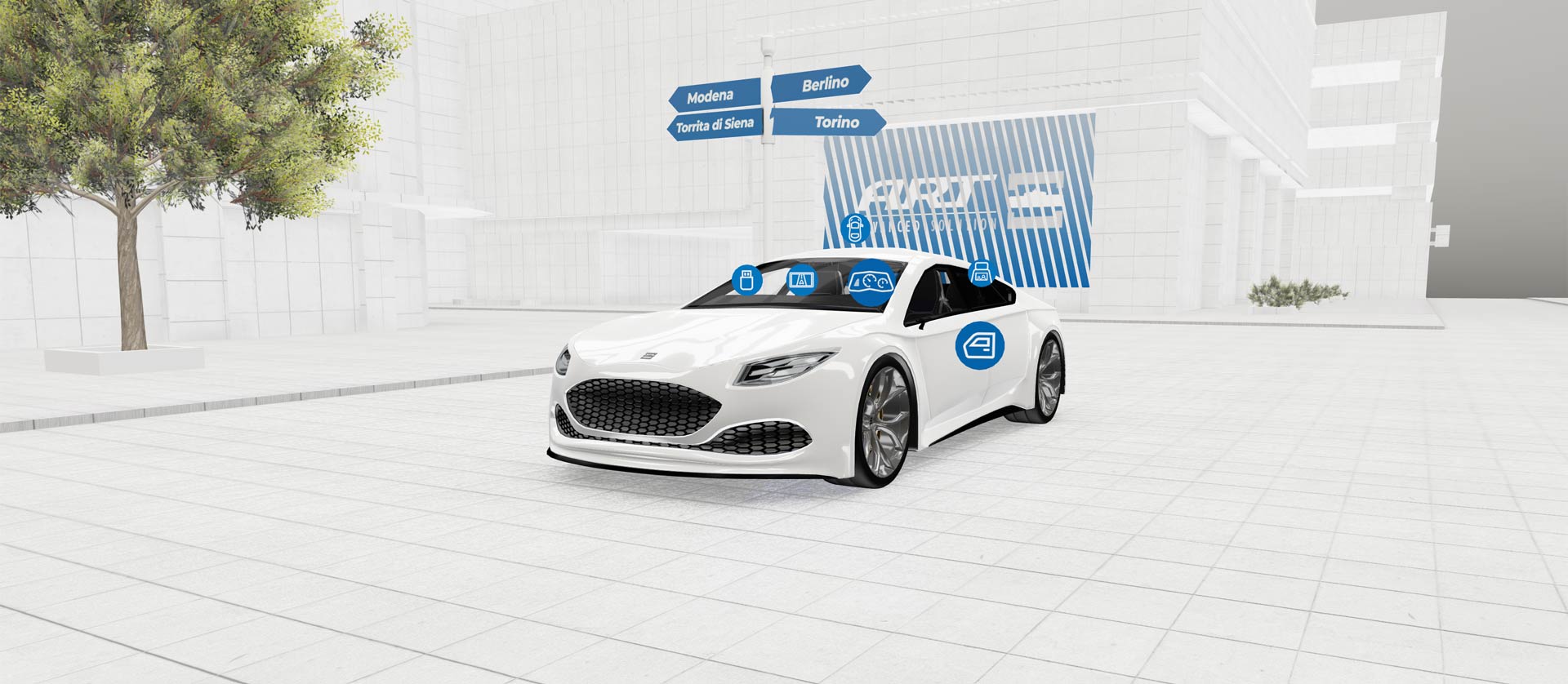 ART Spa is pleased to announce "ART World" a real time 3d experience, a totally innovative project that has seen us engaged in its study, design and creation. ART's new 3D experience allows users to enter a captive 'world', an ideal city in which, through a 3D model car, we are able to introduce you to ART's main products.
Moving through this space, the user can observe the car from every point of view, get on board and see the details of its equipment.
Navigation buttons guide the user by allowing easy switching between features of the by-ART infotainment system, as well as setting the 'bare bones' view of the infotainment elements. The model thus allows the user to fully appreciate the usability and functionality of these products at the same time.
In fact, it is possible to select the digital dashboard view, the navigation and multimedia playback systems, the on-board screens and the USB connection system.
Given ART's decades of experience in the automotive industry, and specifically in the supply of connected infotainment systems and digital cockpits for luxury sports cars, we are aware of the importance of combining real-time vehicle data to create an immersive experience, and in our new 'ART world' we have tried to give more prominence to our products by showing them through real-time visual communication.
ART, which combines expertise and professionalism to innovate and produce high-tech systems, is making digitization an essential element in the continuous transformation of the car interior and creating an immersive experience by providing customized and unique solutions.
Curious to try it out? You can find it at this link: https://www.artgroup-spa.com/art-world/