ART participated in the Cyber Act Forum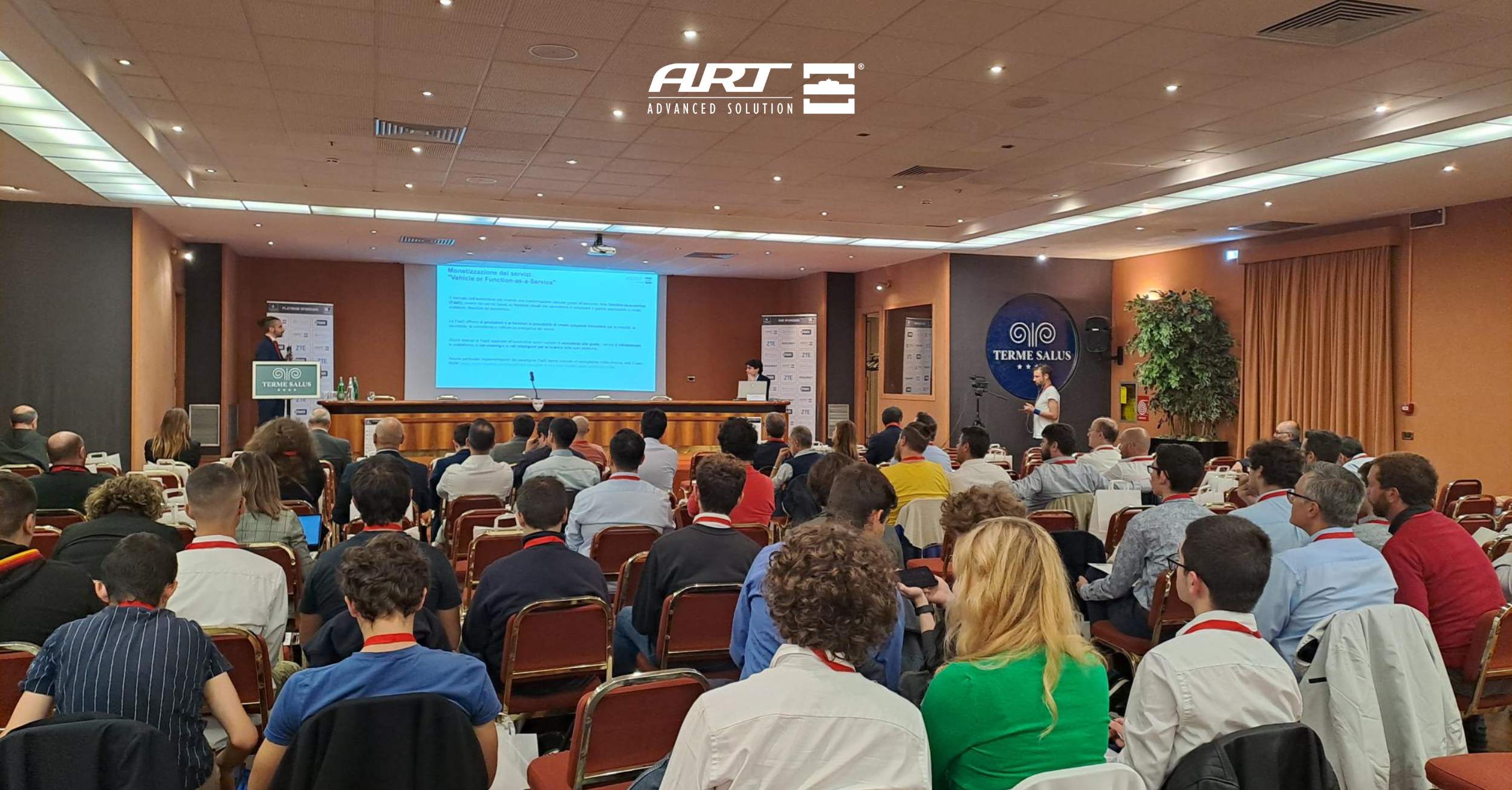 How important is cybersecurity becoming in the automotive field? What is ART's position?
On October 20, the Cyber Act Forum was held in Viterbo, Italy, where ART had the pleasure of taking the stage to explain how cybersecurity is being addressed in the automotive field and in particular what is the approach that a company like ART has chosen.
The Cyber Act Forum was an important opportunity for sharing, where nationally and internationally renowned experts discussed the future of the tech world and the importance of cybersecurity.
Specifically, ART delivered a presentation on how the automotive market is undergoing a radical transformation due to the presence of connectivity and the adoption of function-as-a-service (FaaS), which are cloud-based services that allow applications to be developed and managed in a scalable, flexible and cost-effective manner.
FaaS offers manufacturers and suppliers the opportunity to create innovative solutions for mobility, safety, connectivity and vehicle energy efficiency.  Some examples of FaaS applied to the automotive are driver assistance systems, infotainment services, car-sharing platforms, and smart networks for charging electric cars.  It has been shown how the vehicle now communicates not only with the OEMs, but also with the IT infrastructure and even with each other, creating an increasingly risky system.
Thus, security becomes ever more critical for the vehicle system in order to ensure proper dialogue with the infrastructure and the safety of road users. Mitigating this risk requires a system-wide approach that covers the entire supply chain of road vehicles, including any third-party entities that put their code or hardware into a vehicle.
Not surprisingly, the regulatory world has also moved in this regard, and in-vehicle cybersecurity aspects have become regulatory approval aspects for vehicle manufacturers worldwide: type approval according to UNECE R155 applies in the European context alone.
In this evolving framework, which is both regulatory and technological, ART considers Cybersecurity on its products to be critical.
ART works to spread the culture of cybersecurity internally at all levels convinced that cybersecurity is as totally pervasive as quality.
For ART, having high-quality products also means covering the security aspects of these same products that are connected to cover all the technological evolutions of vehicles in the coming years.
Participating in such events with experts in the field is always inspiring. The CyberAct Forum was a great opportunity to get to know new realities, compare companies and colleagues, and keep up with the latest industry trends. We are returning to the company with new insights and reflections so that we can continue to innovate while ensuring security and quality.
To ensure you don't miss out on our updates, keep following us on our Linkedin page.
To contact us email us at: info@artgroup-spa.com