ART Skills Academy: The path of enhancement in ART continues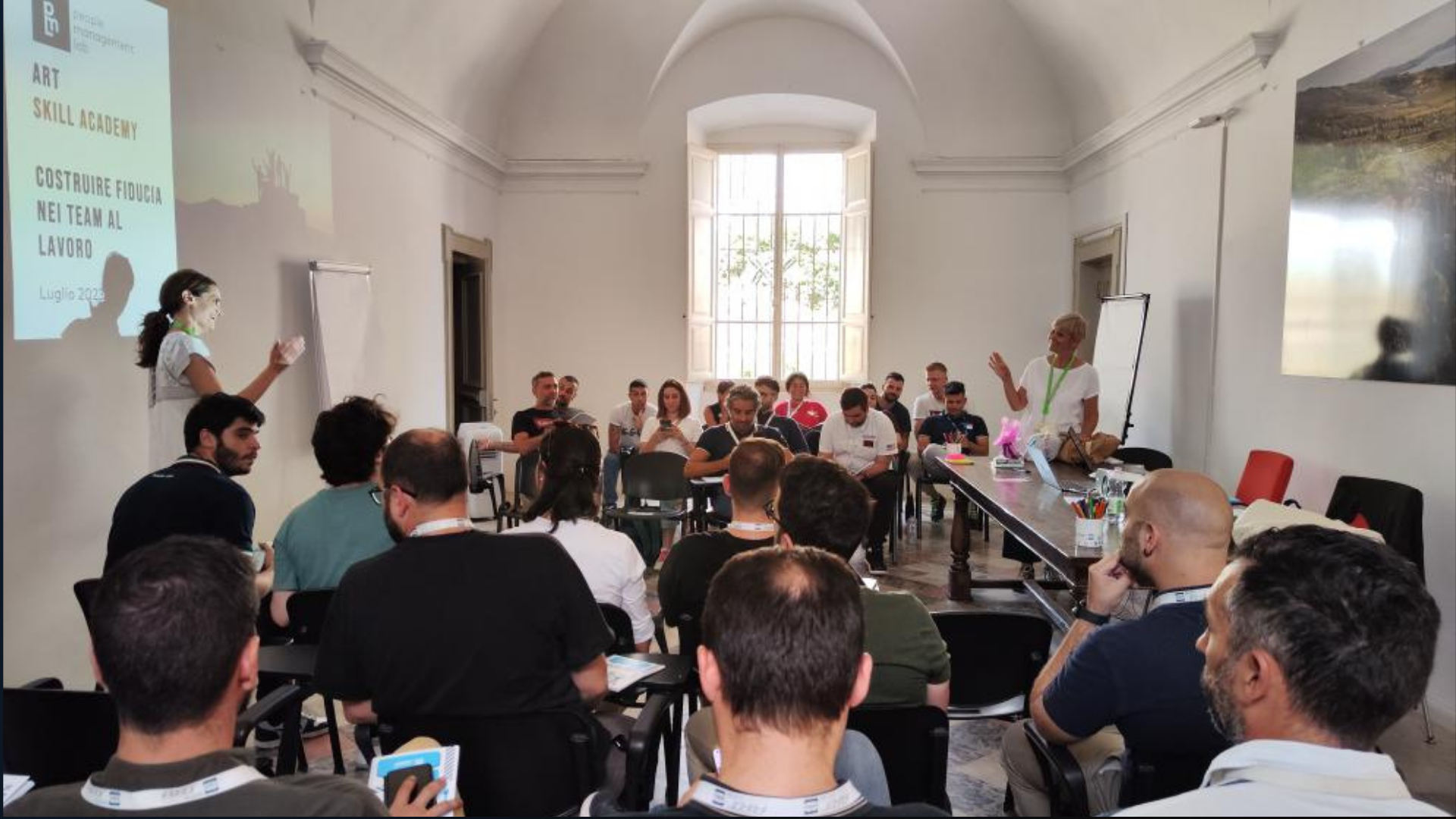 ART Skills Academy: The path of enhancement in ART continues
During 2022, ART SKILLS ACADEMY began its journey, aimed at training people to deal with uncertainty
and complexity, creating a space as well as a place to meet and grow also through exchange and
integration of diversity.
We recently had a stimulating conversation with Emanuela about how ART has been thinking about giving substance to the human soul (Human ART) of the Academy. Here is a glimpse of what emerged from that discussion.
What does this Academy represent for ART?
ART SKILLS ACADEMY is a long-standing project that in 2022 began to finally come to fruition with the delivery of its first courses. In recent years, our company has seen an exponential increase in corporate population and the cultures we interrelate with, which, combined with the changing environment in which we live, has necessitated the development of certain best-practices including the need for lifelong learning. As we see every day, it is not only professional qualifications that are important, but increasingly the human qualities that make us act as a cohesive and united team. Complexity can be addressed by uniting contributions and points of view synergistically and convergently.
What is the program for this 2023?
Like last year, the company wanted to open this new season with a highly recommended, one-size-fits-all course, "Building Trust in Work Teams."
Trust is more than just an ingredient; it is the central pillar of our work environment, influencing relationships, collaboration, engagement, and ultimately our ability to achieve goals. In a team, trust is vital to enhancing performance and promoting people's well-being. When it is absent, we all feel the repercussions.
Building trust, however, is not a do it once and then forget about it process. It requires constant effort and the active participation of all team members in order to strengthen bonds and create a psychologically safe work environment.
This workshop interactively explores the topic of trust at work with particular reference to the team perspective. The activities proposed aim to develop awareness of the dynamics that characterize trust, the behaviors through which it manifests itself, and the strategies which can be introduced into daily life in order to promote trust-oriented relationships and work processes.
What other new features are there?
This year, the course will be held in-house! It may seem to run counter to the strong growth in post-pandemic digital training, but it was one of the requests clamored for by ART people, we worked hard to ensure its feasibility.
ART SKILLS Academy's training approach is a constantly evolving process: this course represents just one stage of the journey. We will continue to strive to develop additional modules to ensure that we all fully develop the human and interpersonal skills essential to governing and the complexity to which we, as human beings and knowledge workers, are exposed.
To ensure you don't miss out on our updates, keep following us on our Linkedin page.
To contact us email us at: info@artgroup-spa.com