OpenART 2023: An inclusive experience of sharing and enhancement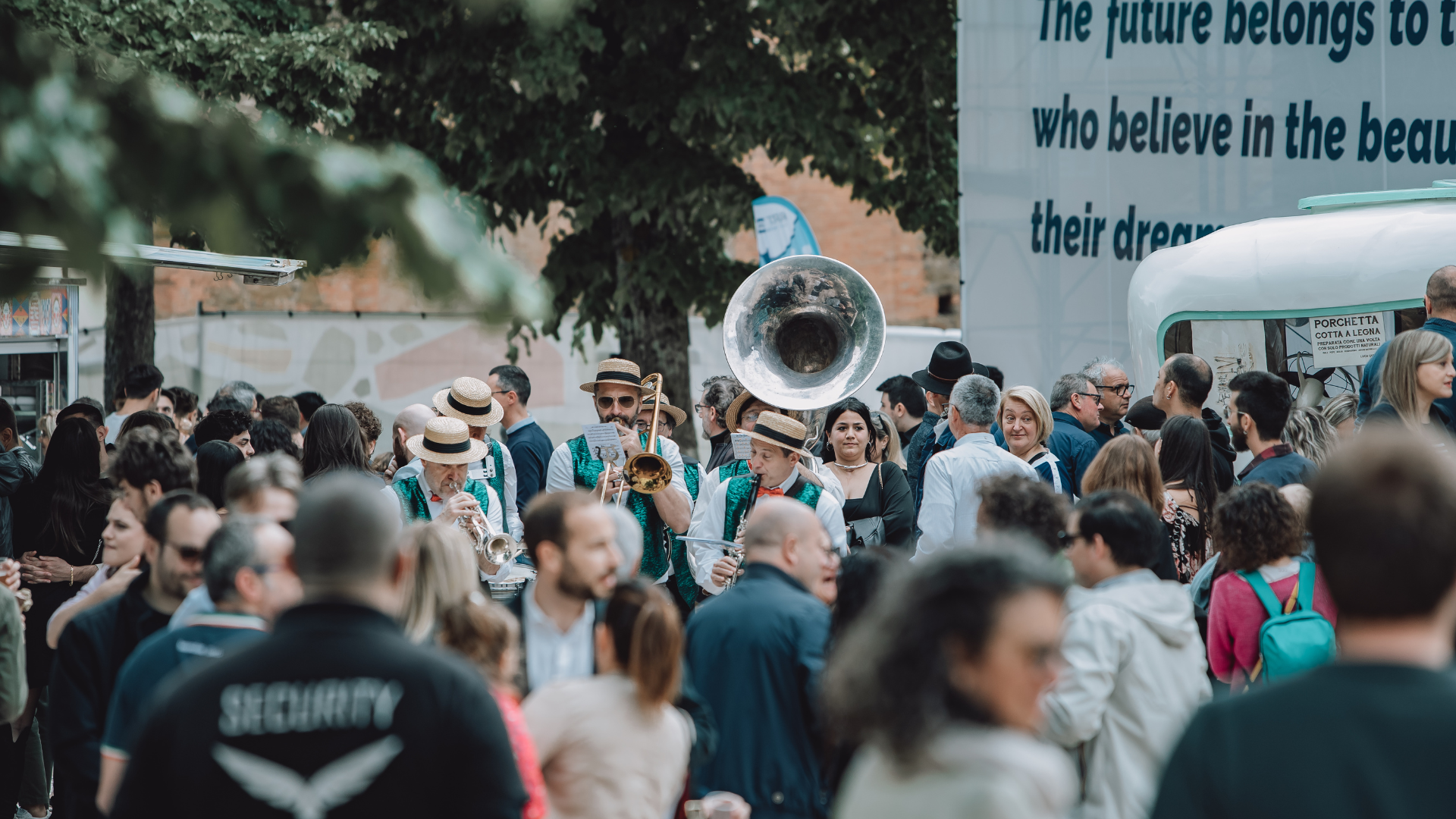 OpenART 2023: An inclusive experience of sharing and enhancement

ART continues its journey of inclusion! The OpenART 2023 event was a unique opportunity to share not only the magical location of Pischiello, but also its important historical background and our unique values. During this day, more than 600 people, including staff, family and friends, participated in an unforgettable experience. It was the perfect opportunity to breathe in the ART atmosphere and appreciate our daily commitment dedicated to an inclusive, sustainable and people-friendly process of growth.
An experiential journey:
OpenART was conceived as an experiential journey that both engaged and excited all participants.
The adventure began at the company parking area, where a fun little shuttle train took visitors to the charming Borgo del Pischiello.
For those who had never had the opportunity to visit ART's offices, laboratories and production environments before there was the opportunity to take organized tours, in which even the employees themselves were more than happy to participate. The tour was even more magical since our headquarters is not usually open to external visitors.
Activities for all ages:
During the afternoon, a series of activities and workshops suitable for all ages were organized.
For younger children, games and entertainment were set up that had been designed to bring them closer to the world of scientific research. An area dedicated to robots made it possible to promote the development of computational thinking and coding while providing a fun experience. An original and fun science raffle was a "must", as well as a creative-laboratory space where participants could build unusual flying objects and test their in-flight performance for daredevils of all ages.
For adults, the goal was to explore into the amazing combination of past and future that the wonderful ART location ensures. A unique show was organized, involving 10 cartoonists whose task was to portray the fantastic history of ART through their artistic talents.
Food and Entertainment:
As per tradition, street food carts delighted participants with high-quality products from with the surrounding area. A traveling band energized the atmosphere with its lively music.
The highlight of the entertainment was the setting of the Pischiello itself, a location surrounded by green woods and countryside with a centuries-old history and breathtaking views, which all contributed to the day by giving guests an unforgettable spectacle of nature.
OpenART 2023 was a true triumph, once again demonstrating our commitment to inclusion, sharing and excellence.
We will continue on our path, maintaining the unique values that set us apart and make each event a memorable experience for all participants.
Special thanks to all of our employees and their loved ones for making this day so unforgettable!
Don't miss our updates, keep following us on our Linkedin page.To contact us email us at: info@artgroup-spa.com