ART joins MUNER (Motorvehicle University of Emilia-Romagna)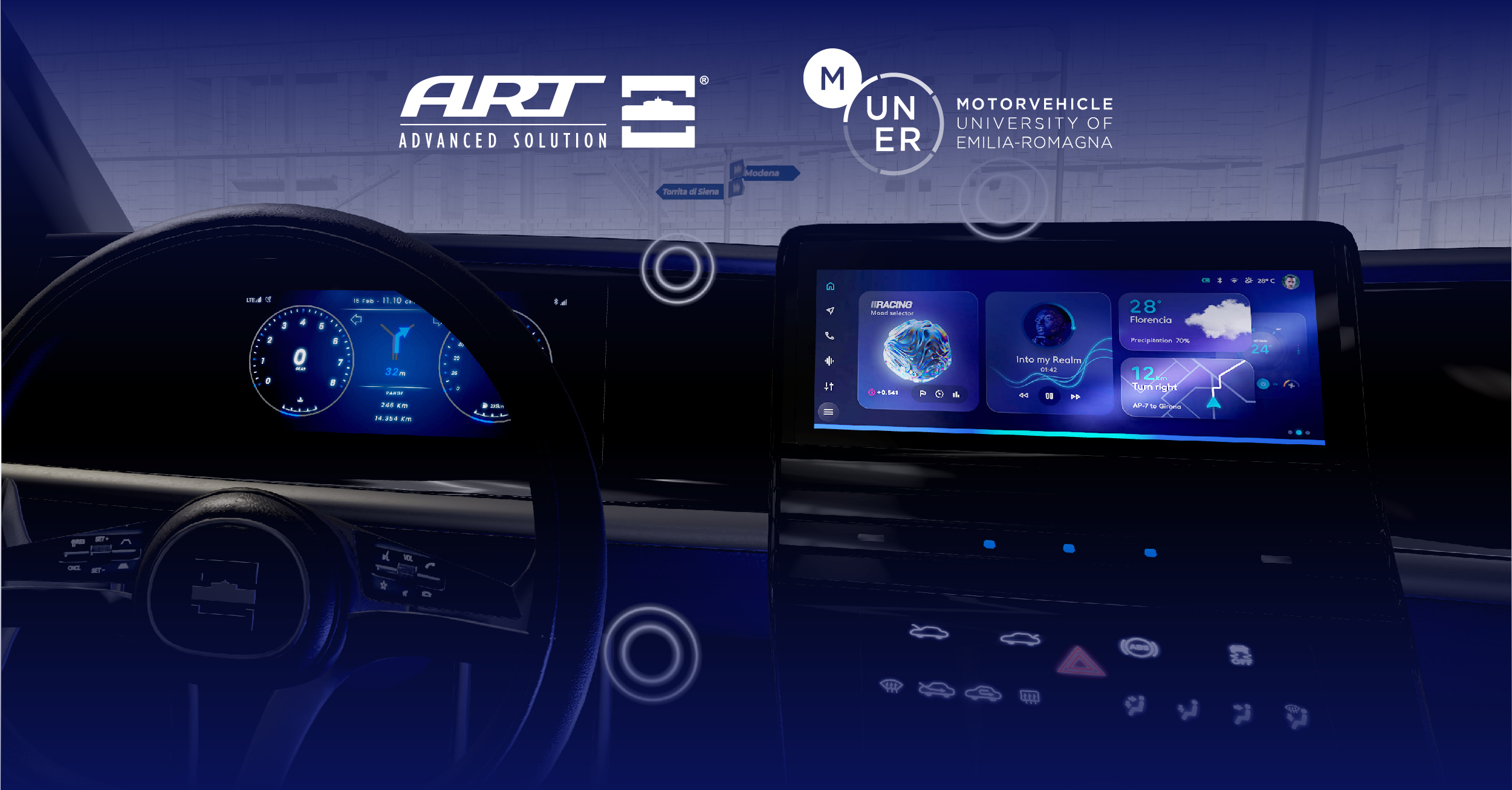 Modena/Passignano ST – ART joins MUNER (Motorvehicle University of Emilia-Romagna) as an ordinary member, with the intention of actively contributing to the development of mobility of the future.
MUNER was founded in 2017 by the four Emilia-Romagna universities together with some of the world's most prestigious companies in the automotive sector, thanks to the fundamental support of the Emilia-Romagna Region. Under this project, companies and universities provide students with know-how and cutting-edge technologies so as to train future engineers capable of competing in the job market by designing road and racing vehicles, efficient and sustainable propulsion systems, solutions for smart functions, and production facilities for smart factories.
Ing. Andrea Pontremoli, President of MUNER: It is always an achievement to enrich the network of companies that support MUNER and share its intent and vision.
The richness of a territory also lies in its ability to attract skills, as well as talent: networking with cutting-edge realities, such as ART-SPA, allows us to offer study paths that are increasingly targeted to the demands of the labor market, thanks to the interaction with new players that are becoming significant in the automotive world.
The entry of ART SPA among MUNER's ordinary partners marks another important step, and we are really happy to start this new journey together.
"From our headquarters in Umbria, we have been collaborating for over 20 years with the most prestigious companies in the Motor Valley, producing advanced e-cockpit and infotainment systems.  We combine skills and professionalism to innovate and produce high-tech systems capable of providing customized and unique solutions," said Francesco Ortix, CEO of ART "To be closer to our customers, in 2021 we opened an operational headquarters in Modena and today, thanks to this significant collaboration with MUNER, we intend to actively contribute to the training of tomorrow's young talents."
Alessandro Chini, professor at Unimore and Electronic Engineering for Intellinget Vehicle Program Coordinator: Having ART SPA among MUNER's regular partners is a great opportunity for enriching the formation of our current and future students. Their expertise in the development of high-tech systems for telemetry, storage, and data processing applications is a perfect match for MUNER teaching activities within the EEIV master's Degree program. This will surely increase the student's opportunity of gaining knowledge in electronics and communication systems based on a learning-by-doing approach making them ready to deal with the current and future automotive industry challenges.
"Joining MUNER is part of the activities that ART carries out through collaborations with the world of Universities and Research Institutions, aimed at fostering the exchange and sharing knowledge to stimulate innovation, entrepreneurship and creativity," added Anna Anchino, HR manager in ART , "With our expertise in software and automotive embedded systems, we can contribute to this important project both through the organization of seminars/workshops and by hosting students for company visits, internships and apprenticeships at our sites."
By joining MUNER, ART is inaugurating a new collaborative journey in the Motor Valley.  For a dynamic, fast-growing company like ART, this is a key piece that symbolizes its level of maturity and its sensitivity to the training of young people, who represent the future of our companies.