NXP announced the collaboration with ART during NXP tech days in Detroit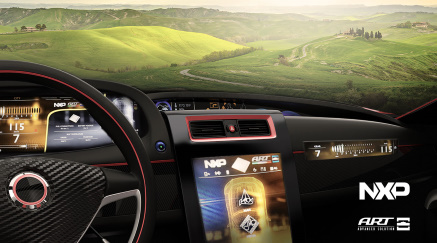 NXP Semiconductors N.V.(NASDAQ: NXPI) during its tech days in Detroit announced the collaboration with ART Spa. For NXP are two days of technical inspiration that combine world-class training and hands-on participation with insights from some of today's most creative technology leaders to show its latest high tech solutions.
ART as an extremely technology-driven company, is honored by this collaboration time to create ultra-intuitive infotainment systems for luxury sport cars known for speed, power and exclusivity.
Indeed ART is designing its ARTIST 8 Development platform with NXP's i.MX 8QuadMax.
The infotainment system provides any kind of in-vehicle entertainment features, including smartphone integration, making them easy and safe to use. Car occupants have complete control of multimedia, plus the ability to access off-line and connected contents and manage vehicle comfort functions.
ART is excited by the i.MX 8QuadMax processor's ability to fuse multiple automotive domains using a single processor – this reduces weight in the vehicle, which helps meet fuel efficiency standards, while also bringing seamless infotainment capabilities to life.