NXP announced the collaboration with ART during NXP tech days in Detroit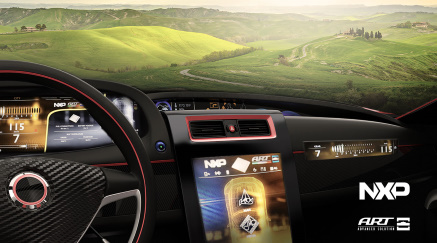 NXP Semiconductors N.V.(NASDAQ: NXPI) during its tech days in Detroit announced the collaboration with ART Spa. For NXP are two days of technical inspiration that combine world-class training and hands-on participation with insights from some of today's most creative technology leaders to show its latest high tech solutions.
ART as an extremely technology-driven company, is honored by this collaboration time to create ultra-intuitive infotainment systems for luxury sport cars known for speed, power and exclusivity.
Indeed ART is designing its ARTIST 8 Development platform with NXP's i.MX 8QuadMax.
The infotainment system provides any kind of in-vehicle entertainment features, including smartphone integration, making them easy and safe to use. Car occupants have complete control of multimedia, plus the ability to access off-line and connected contents and manage vehicle comfort functions.
ART is excited by the i.MX 8QuadMax processor's ability to fuse multiple automotive domains using a single processor – this reduces weight in the vehicle, which helps meet fuel efficiency standards, while also bringing seamless infotainment capabilities to life.
Press release: NXP and ART Turbocharge a Completely Immersive Infotainment Experience in Luxury Sports Cars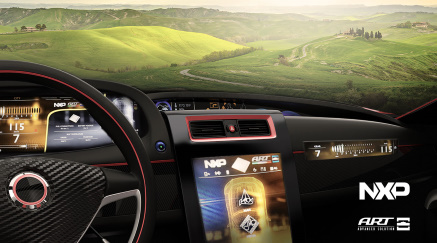 ART is designing its ARTIST 8 Development platform with NXP's i.MX 8QuadMax to create ultra-intuitive infotainment systems for luxury sports cars known for speed, power, and exclusivity;
The NXP i.MX 8QuadMax applications processor enables secure domain partitioning, unique deployment of multi-OS platforms on a single processor, and advanced automotive dashboard graphics, including infotainment visuals, instrument clusters, heads-up displays, and four independent screens;
The i.MX 8QuadMax powering the ARTIST 8 Infotainment system from ART is scheduled to be included in 2021 vehicle production.
Dowload the complete text of the Press Release
ART and Anna Anchino at the National AIDP Congress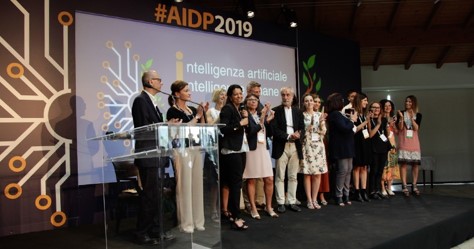 On June 7th and 8th the National AIDP Congress took place in Assisi. AIDP – which stands for Italian association for the management of personnel – has allowed for many companies and representatives from both the industrial and academic worlds to discuss artificial intelligence and its value in HR management.
Anna Anchino, director of HR, represented our company and had the honour to participate as part of the AIPD AWARD commission, while also giving a speech on the importance of people in an innovative company like ART.
"ART and I grew up together", she tells us, "I have lived with this company since the beginning, witnessing its evolution into the ART we know today: a company in constant growth , that was able to swell from just 3 people to the almost 200 people that work here now. Such significant growth has required particular effort also from the standpoint of HR management. It is not just by chance that we hold fifteen interviews per week: this number goes to show how very many people have shared the vision of ART in the past eighteen years. Participating in this congress is yet another demonstration of all this, since my speech was entirely dedicated to the way ART interprets relationships with the people who help the company grow."
Anna also underlines how "the AIDP congress is the most important people management event in Italy. This year the AIDP prize was awarded to a robotics project focused on education, with work groups integrated within schools. This relationship between schools and companies is also fundamental to ART in its vision, so much so that AIDP organised a Master class for HR management, specifically on the partnership between industry and schools, right here in our headquarters of Pischiello."
Art cultivates artificial intelligence with a human face, a humanism of work, a philosophy which was well received by Capital magazine, which mentioned ART and Anna Anchino in a recent article on the management of human resources in Italy.
IT and a new challenge for ART…TISAX compliance!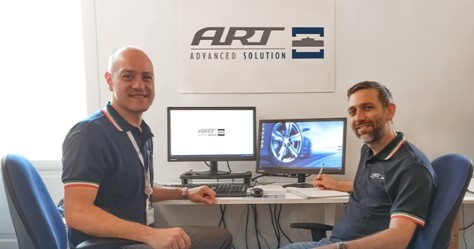 IT managers Francesco Doricchi and Andrea Passerini tell us their story, beginning with the successful achievement of TISAX compliance.
"When IT is working well the worker should not even be alerted to its presence. The less one is visible, the better the job is being done." This is how the two people responsible describe the fundamental yet discreet role of IT in a company.
There have been many necessities that they have had to cope with, such as keeping the entire company's IT department on par with the unstoppable evolution of the global digital ecosystem – "an even more important task in a highly innovative company like ART" Francesco tells us, "but not impossible also thanks to the company's availability towards investing in IT, an example of open mindedness that should not be taken for granted in a region like Umbria."
Suffice it to say that "our latest challenge has been certifying ART as TISAX compliant (Trusted Information Security Assessment Exchange), which is a certification required by VDS (Verband del Autobilindustrie), without which it is basically impossible to receive orders from automotive high-end producers. "The challenge" says Andrea, "was achieving this result in three months, whereas it usually takes one whole year: it has been a commitment that has required professionalism as well as the development and acquisition of a specific know-how of both IT measures as well as information security and also the management of access specific areas limited by predetermined security levels."
The TISAX model which ART has implemented, both as a physical IT infrastructure as well as an organisational process, guarantees that information and data exchanged with clients are always available and protected by the most advanced IT security systems.
Technological advance in ART is represented by a new hyper convergent structure that has the ability to rapidly adapt to change and guarantee data security and the security of the business community.
"We are both from Umbria and for us being able to work in Passignano has been a big plus, as has been the awareness of being immersed in nature, which allows you to begin your day in the best of ways and achieve a good balance between work and life. Professional challenges and personal equilibrium are both undoubtedly the reasons why we chose ART."
"Where do I see myself in five years?" says Andrea, "never say never, but this is the first environment in which I truly feel part of the group also thanks to the very inclusive way the company has of dealing with people. An employee is not merely a worker but a person and an excellence. We are all excellences here and the company recognizes that!"